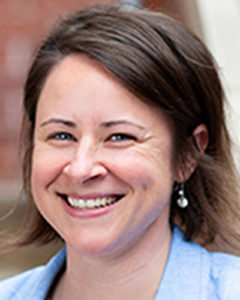 Sarah Allen, AICP, has ac­­­cep­ted a new pos­it­ion as Pro­ject Dev­elo­per with Eden Hous­ing in Hay­ward. She is leaving her position as assistant planning director at the City of Lafayette, where she has been working since she started in 2007 as an intern. Allen's new position will entail all aspects of project development for affordable housing including identifying properties for sale or in need of rehabilitation, finding funding sources, pursuing entitlements (on the other side of the counter now), overseeing construction, and tenanting the buildings with veterans, seniors, people with disabilities, and low-income individuals and families. Allen holds a master's in urban planning and real estate development from USC and a bachelor's in sociology from CSU Sacramento.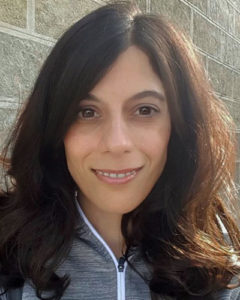 Nisha Chau­han, AICP, has left Al­ame­da Coun­ty as a sen­ior plan­ner to be­come a Sen­ior Land Plan­ner with PG&E. She also serves as a legislative liaison with the California Association of Environmental Professionals, evaluating proposed environmental and land use planning bills for members of the legislature. Chauhan's work included managing large solar projects, transportation (rail and freeway expansion), flood protection, drainage, water supply, residential, and mixed-use projects. She holds an undergraduate degree from UC Santa Cruz in environmental studies and a certificate of completion in land use and environmental planning from UC Davis Extension.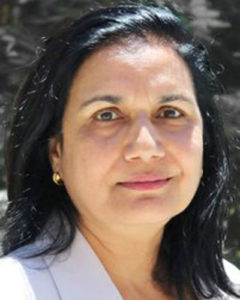 Ranu Ag­gar­wal, AICP, was recently pro­mot­ed to Prin­ci­pal Plan­ner at M-­Group. She is an ac­com­pli­shed urban planner with an interdisciplinary approach to planning and with advanced skills in GIS, policy, communications, environmental review, development and design review, and permitting. Aggarwal holds a B.Arch from Sir J.J. College of Architecture, University of Mumbai; a master of landscape architecture from UMass, Amherst; and a master of regional and city planning from the University of Oklahoma, Norman. She enjoys hiking, gardening, and home improvement projects.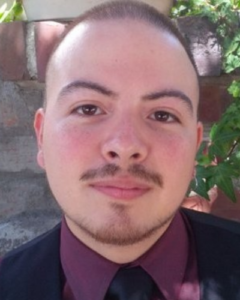 Samuel Gut­ier­rez has moved on from six-­and-­a-­half years of cur­rent plan­ning work with the City of Palo Alto's Plan­ning and Dev­elop­ment Ser­vic­es Dep­art­ment to the post of Prin­ci­pal Plan­ner in the Dep­art­ment of Plan­ning and Development, County of Santa Clara. Gutierrez holds a master's in urban and regional planning from San José State University, a bachelor's in urban studies and planning from CSU Northridge, and an associate degree from Pasadena City College.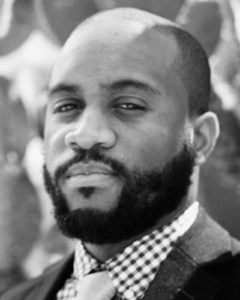 Chris­to­pher Nich­olas has join­ed Good City Com­pany as a Sen­ior Plan­ner, where he will be work­ing on high-­level pro­ject plan­ning, adva­nce plan­ning, and trans­por­tat­ion-­re­lat­ed pro­jects. Nicholas grew up in Vallejo and spent 12 years on the east coast before moving back to California to work in Caltrans's Office of Regional and Community Planning. During his time at Caltrans, he was a guest speaker at APA's National Conference in San Francisco, April 2019, a project manager for the Statewide Streetlight Data Pilot Program, and helped develop Vehicle Mile Travel guidance for Caltrans. Nicholas holds a master's in urban planning from Virginia Commonwealth University and a bachelor's in architectural design from North Carolina A&T State University, Greensboro.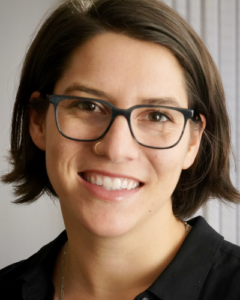 Renata Robles was re­cent­ly pro­mo­ted to sen­ior plan­ner at the City of La­fay­ette where she had worked as an associate planner since 2020 and co-led the Housing Element update for the city. That included developing and implementing community outreach around the update process; collaborating with the public, architects, builders, attorneys, contractors, and engineers in the City's entitlement process; and other housing-related projects. Robles completed coursework in landscape architecture and urban design at the Rhode Island School of Design and the Harvard University Graduate School of Design and received her BA in urban and environmental studies from Brown University. She will graduate with a masters of urban planning from the USC Sol Price School of Public Policy in May 2022.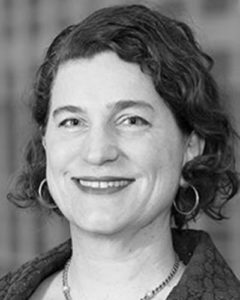 Kate White is lead­ing a cross-­dis­ci­plin­ary init­iat­ive as Arup San Fran­cisco's new Re­stor­ative Com­muni­ties Lead­er, focus­ed on re­con­nect­ing neigh­bor­hoods his­toric­ally harmed by urban roadways. She has been with Arup for the past three years as a planning policy leader in the San Francisco office, assisting public and private sectors in implementing ambitious mobility, climate, equity, and sustainability goals. White was a deputy secretary with CalSTA, the state transportation agency, for five years and served as executive director of ULI San Francisco for six years. A current board member of the San José SPUR branch, she holds a master's in public and urban administration from San Francisco State University and a BA in political science from Oberlin College.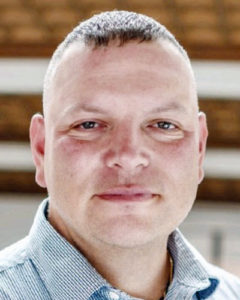 Jerry Wil­burn re­cent­ly ac­cept­ed a posi­tion as Pro­gram Man­ager at the Bill Wil­son Cen­ter in Santa Clara, which provides services for homeless youth across Santa Clara county. Wilburn's previous work was at the tiny homes transitional village as program manager for People Assisting The Homeless (PATH) in San José in conjunction with his master's thesis in urban and regional planning at San José State University. In addition to his master's, Wilburn holds a bachelor of applied science in urban planning/sociology (B.A.Sc.) also from San José State.