By Snow Zhu, UC Berkeley, May 23, 2022
After two years of virtual conferences, planners from around the country descended on San Diego earlier this month for the national APA conference. I was one of the lucky attendees — and especially excited, as I had never been to an APA conference. With my first year of planning graduate school nearly completed, I was eager to learn and connect with others in the field. Below are a few standouts from the many interesting panels and events offered.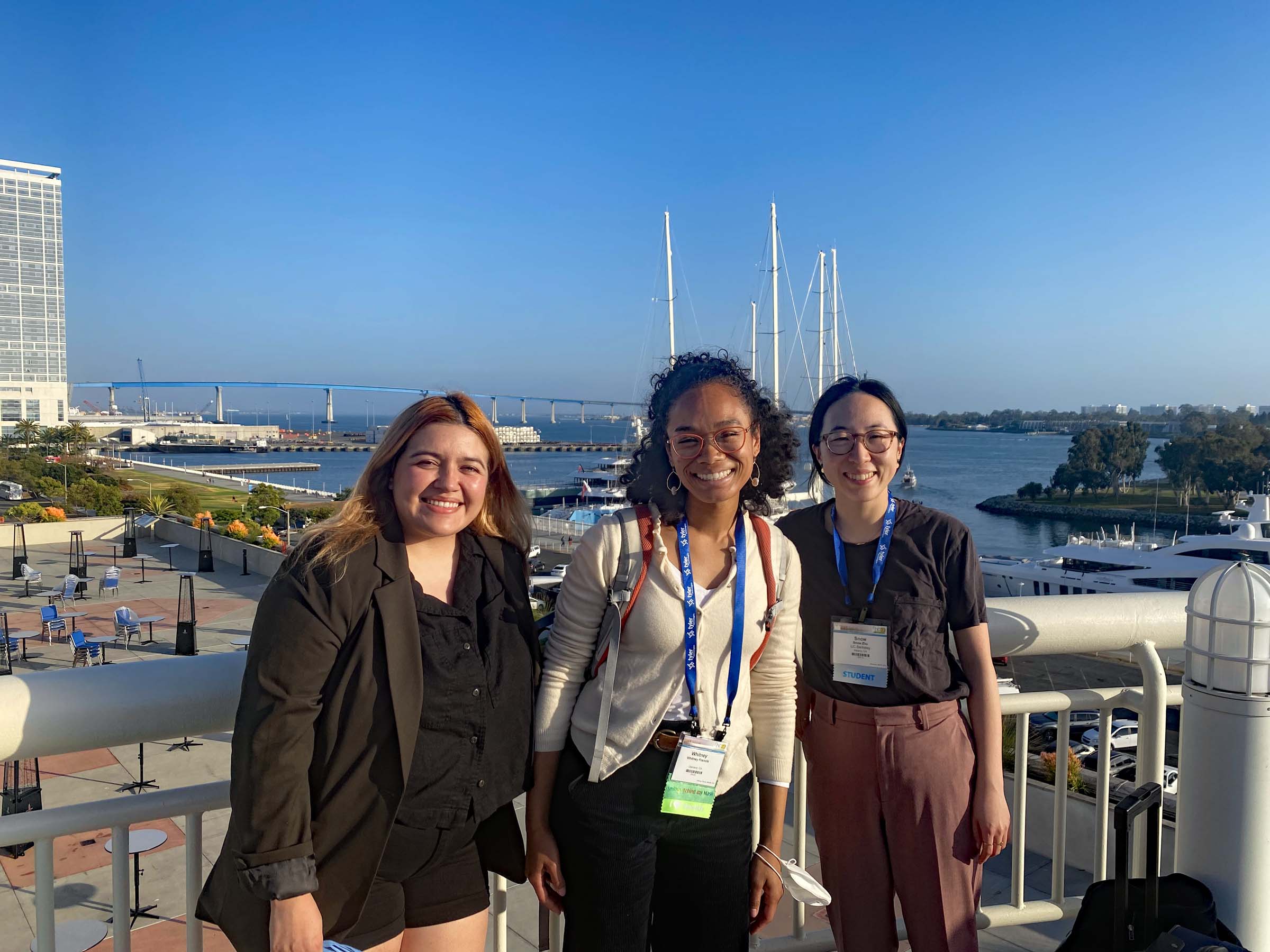 Policy and programs towards an inclusive economy
In this panel, representatives from the City of Brooklyn Park, a northern suburb of Minneapolis, described several case studies on equitable economic development. The presentation began with two goals: 1) to share strategies for economic inclusion and 2) to start conversations about racial equity and inclusion in economic development. Breanne B. Rothstein, AICP, the city's economic development and housing director, described their efforts toward inclusive economic development.
The first portion of the presentation focused on workforce development programs aimed at increasing BIPOC employment in high-demand, high-wage employment in the fields of IT, nursing, and construction. The programs found success by engaging youth (BrookLynk) and leveraging American Rescue Plan Act funds.
The second portion covered the financing process for equitable development. The Economic Development Authority has made efforts to invest in mixed-income and affordable housing projects such as Autumn Ridge, Brook Gardens, and Brook Landings. These projects are funded through tax increment financing, an affordable housing trust fund, and state and federal tax credits. Rothstein noted that the city has a new program to support local aspiring developers and developers of color.
Rothstein also recognized that the city's efforts would be incomplete without recognizing the need to evaluate their own hiring and procurement processes. She explained that "partnerships with community-based organizations achieve far more robust and impactful engagement results." For example, a local firm, NEOO Partners, which was also represented on the panel, was selected to manage the second phase of a community engagement process for the 80-acre Brooklyn Center project.
National City "Market on 8th" tour
While deciding what panel to attend next, I saw that the newly formed APA Asian Pacific Islander Interest Group was hosting a tour of Market on 8th, a new public market and community space in National City, California. The 9,000 square-foot market is the first of its kind in the area and that Saturday afternoon, I was feeling curious (and hungry). I emailed the interest group email, and the group chair, Hing Wong, FAICP, kindly replied within minutes that I was more than welcome to join.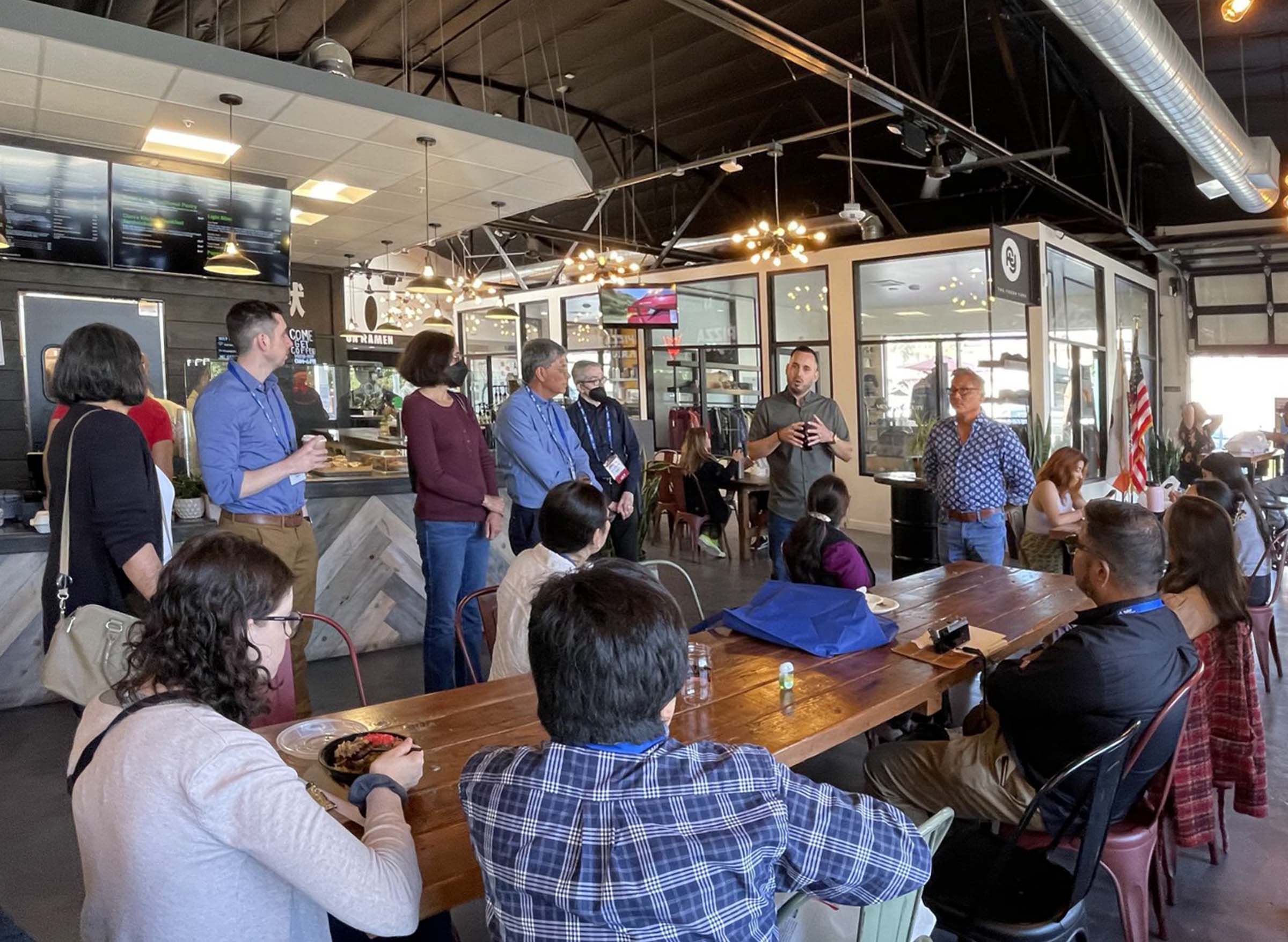 When I got there, people were chatting in a large indoor seating area and enjoying everything from mango sago (a popular Hong Kong dessert) to tacos. I sensed some planning magic in this place and wanted to learn more about how it came to be. First, Joel Tubao, the developer of Market on 8th, described his family's roots in San Diego's South Bay and his desire to work collaboratively with the community and the city to create projects like this. For projects that are innovative (and therefore riskier), he credited the city for its proactive planning and development process. For instance, National City had prepared an EIR for the area's specific plan that expedited the process significantly.
Pedro Garcia, National City's economic development manager, emphasized that creative solutions are important to making projects like Market on 8th a reality. For instance, the city improved pedestrian crosswalks in the area to make it less of a corridor, and created an environment where a project like Market on 8th would be more likely to succeed.
In my work as an urban economics consultant, a frequent topic is how to incentivize a desired type of development, whether my firm is working with a developer or a city. It was really valuable to hear directly from Tubao and Garcia about their strategies for successful projects.
Less can be more: Data for Affordable ADUs (California)
After attending another housing panel — where I discovered just how different the legal planning framework and policy tools available to planners can be state-to-state — I was relieved to be back in a California-centric landscape. I have heard a lot about ADUs over the years. As an undergraduate researcher at the Center for Community Innovation, I combed through the municipal codes of Bay Area cities for ADU guidelines. And recently at work, I learned that SB13 exempts ADUs smaller than 750 square feet from impact fees.
Now, at the conference, I wanted to learn more about effective codes and programs that have been adopted to support the construction of ADUs. This ADU panel was put together by Lauren Ashley Week, currently pursuing a dual Juris Doctor and Master of Urban and Regional Planning at the University of Michigan. The panel featured:
David Garcia, Policy Director, UC Berkeley Terner Center for Housing Innovation
Darin Ranelletti, Policy Director for Housing Security, City of Oakland
Evita Chavez, Associate Initiative Officer, Partnership for the Bay's Future, San Francisco Foundation
William Huang, Housing Director, City of Pasadena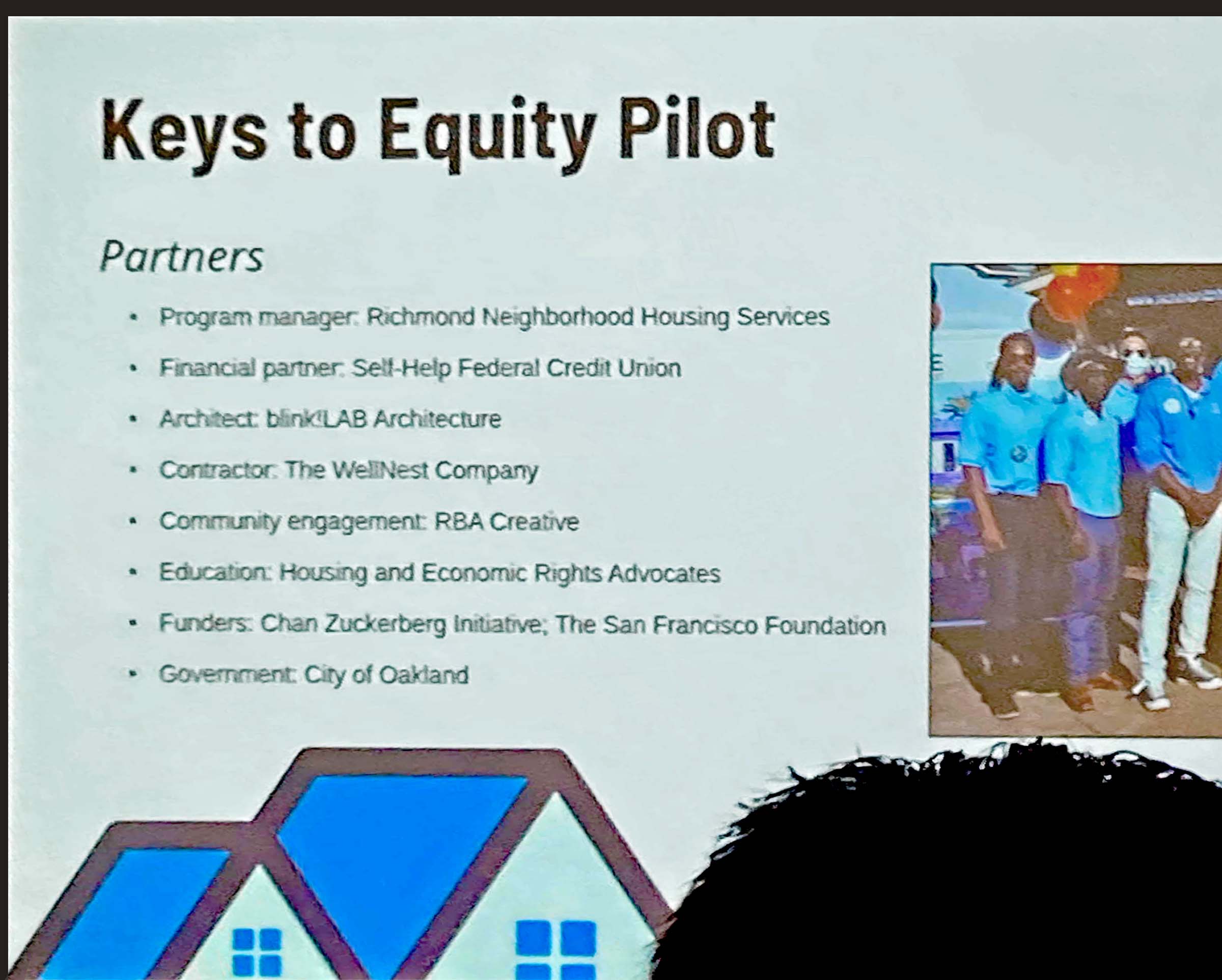 Ranelletti described Keys to Equity in Oakland. The program "provides design, permitting, construction, and financing services to Oakland homeowners who would like to build an ADU on their property." The city worked with community partners such as Richmond Neighborhood Housing Services to cater the program to communities of color. Ranelletti explained that cost was not the only barrier to building an ADU for homeowners of color; they also needed the skills of a project manager to navigate the planning, construction, and financing process. He credited the many organizations the city worked with to put together the program, which even in pilot mode, is already proving to be a promising model for other cities wishing to launch a similar program.
A variety of opportunities in Planning
The APA conference emphasized something I had begun realizing in graduate school: planning offers us so many opportunities to work on pressing issues in housing and economic development. I have already reached out to several people I met at the conference, and have come back to school and my workplace with a renewed sense of purpose.
Thank you, APA California Northern Section and Economic & Planning Systems (EPS) for funding my conference attendance. I hope to see everyone again next year!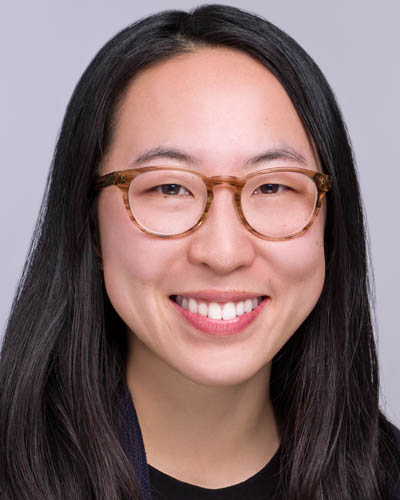 Snow Zhu is a city planning graduate student at UC Berkeley and an Associate at Economic & Planning Systems. She has worked with public and private sector clients on a wide range of development, finance, and policy challenges. You can reach her at snowxzhu@berkeley.edu.