BART News, June 10, 2022. Republished with permission.
In celebration of its 50th Anniversary on September 11, 2022, BART looks back at the transit system's five decades of service and innovation in a new series of stories.
Upholstered seats, gold plush carpet, tinted picture windows — the original BART cars were the epitome of stylish design and comfort.
"It felt like you were in a den or library," said Jay Bolcik, the former BART Manager of Schedules and Service Planning and a rail historian at the Prelinger Library in San Francisco.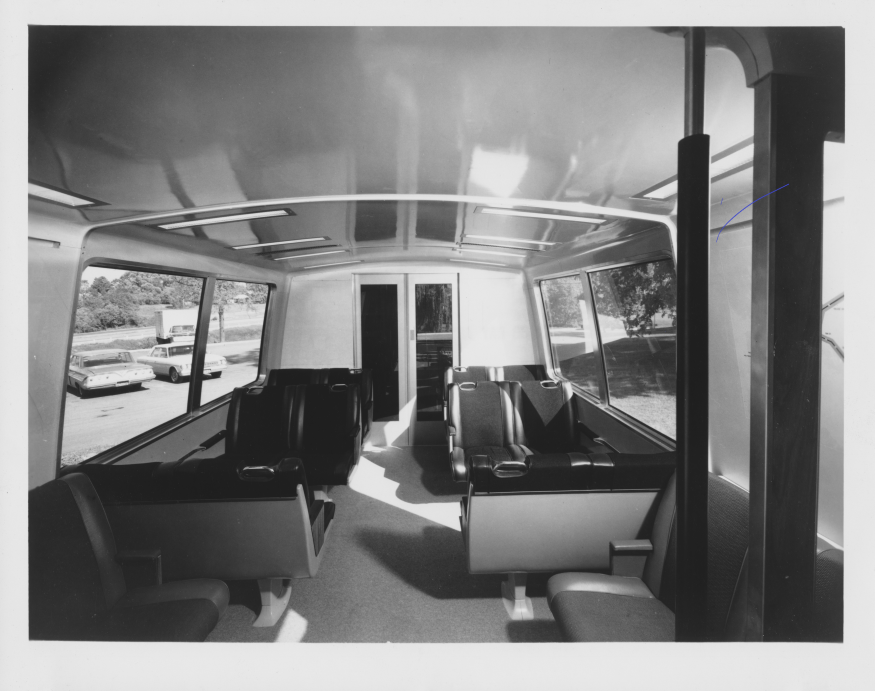 Manufactured by the aerospace company Rohr in Chula Vista, California in the late 1960s, the interiors of the original BART cars express that classic 1960s aesthetic with faux wood paneling and sponge-padded wool carpet which one newspaper described "gold-greenish." The 22-inch-wide seats, another newspaper wrote, were "comparable to those in the most luxurious automobile or jet airliner."
The need to best automobiles was ever-present. BART's early planners and designers were tasked with luring Bay Area residents away from their private vehicles and introducing them to the wonders — and convenience — of mass transit.
"The inside of the cars was designed to meet or exceed the comfort of your car," Bolcik said. "The goal being that as motorists are in traffic, the BART train with its passengers zips by at 70 or even 80 miles per hour, flashing past them. In other words, BART was just as comfortable as a car, but faster, and someone else was doing the driving."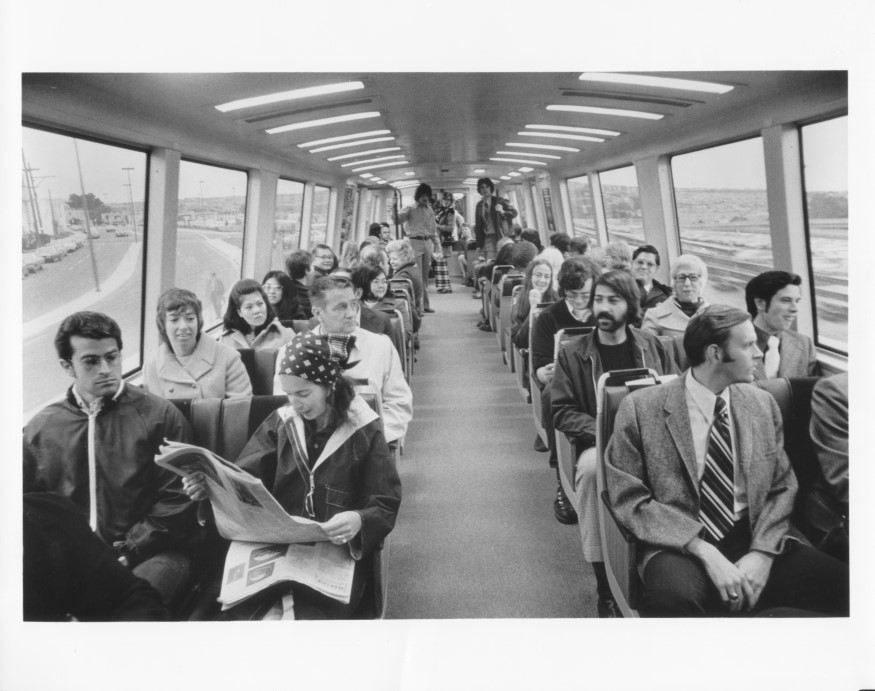 Unlike many automobiles at the time, the BART cars were also air-conditioned, and every rider was promised a comfy seat on which to sit. The cars contained 72 seats apiece; some seats were later removed to make room for wheelchairs and bicycles. They did not initially contain grab bars or hanging straps, as later trains did. The cars were also insulated and "very quiet" — in stark contrast to the older subway cars found on the East Coast, Bolcik said.
"They were trying to set a new standard and not look like a traditional subway," Bolcik said. "What doesn't look like a subway? Big windows, carpeting, good lighting, and comfortable, wide seats."
At the time of BART's opening, in 1972, the transit agency serviced about 100,000 riders a week, meaning the initial design was viable. The story changed as ridership rose over the next few decades. Prior to the COVID-19 pandemic, for example, BART served upwards of 400,000 people each day.
The Rohr-manufactured cars had to be redesigned to accommodate the increasing number of customers — more standing room and fewer seats equals more passengers in a car — and to contend with the wear and tear that accompanied the additional riders.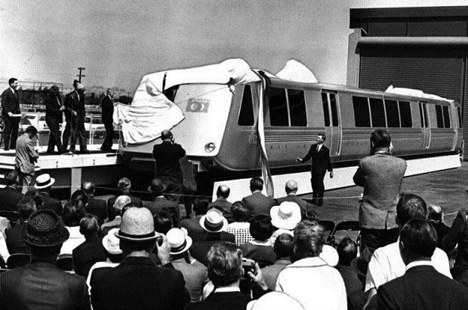 Tragedy also spurred change. The initial seats were made of vinyl fabric over polyurethane stuffing. The latter material proved to be highly flammable, despite having been treated with flame retardant.
On January 17, 1979, an electrical fire erupted on a San Francisco-bound seven-car train in the Transbay Tube. Though all passengers and BART personnel were safely evacuated by a passing train, firefighter William Elliott died while attempting to extinguish the fire.
In response to the incident, BART worked with California Public Utilities Commission, to identify and reduce hazards, spurring a fire-hardening program that lasted into the 1980s. BART officials conducted extensive testing and research to improve safety. The tests determined that the polyurethane seats had to go. They were switched for spring-padded seats.
"The interiors of all the original cars were redone to improve safety," Bolcik said. "The effort gave the cars that 'new car feel' as it welcomed passengers back."
The cloth seats did not stand the test of time — and proved to be a vector for grub, grime, and especially gum. In 2014, BART spent $1.9 million to replace the old cloth seats with easy-to-clean vinyl seats.
"Cleaning the wool seats required sending them out for dry cleaning," a BART press release from 2015 explained. "BART spent about $6,000 on dry cleaning each month. The new vinyl seats are nice and clean after a wipe down with an inexpensive antibacterial wipe."
Starting in 2008, the carpet went, too, and BART's bluish-gray carpeting — an artifact of the 1990s — made way for easy-to-clean vinyl flooring. Before the change, the carpet required frequent deodorization and machine scrubbing.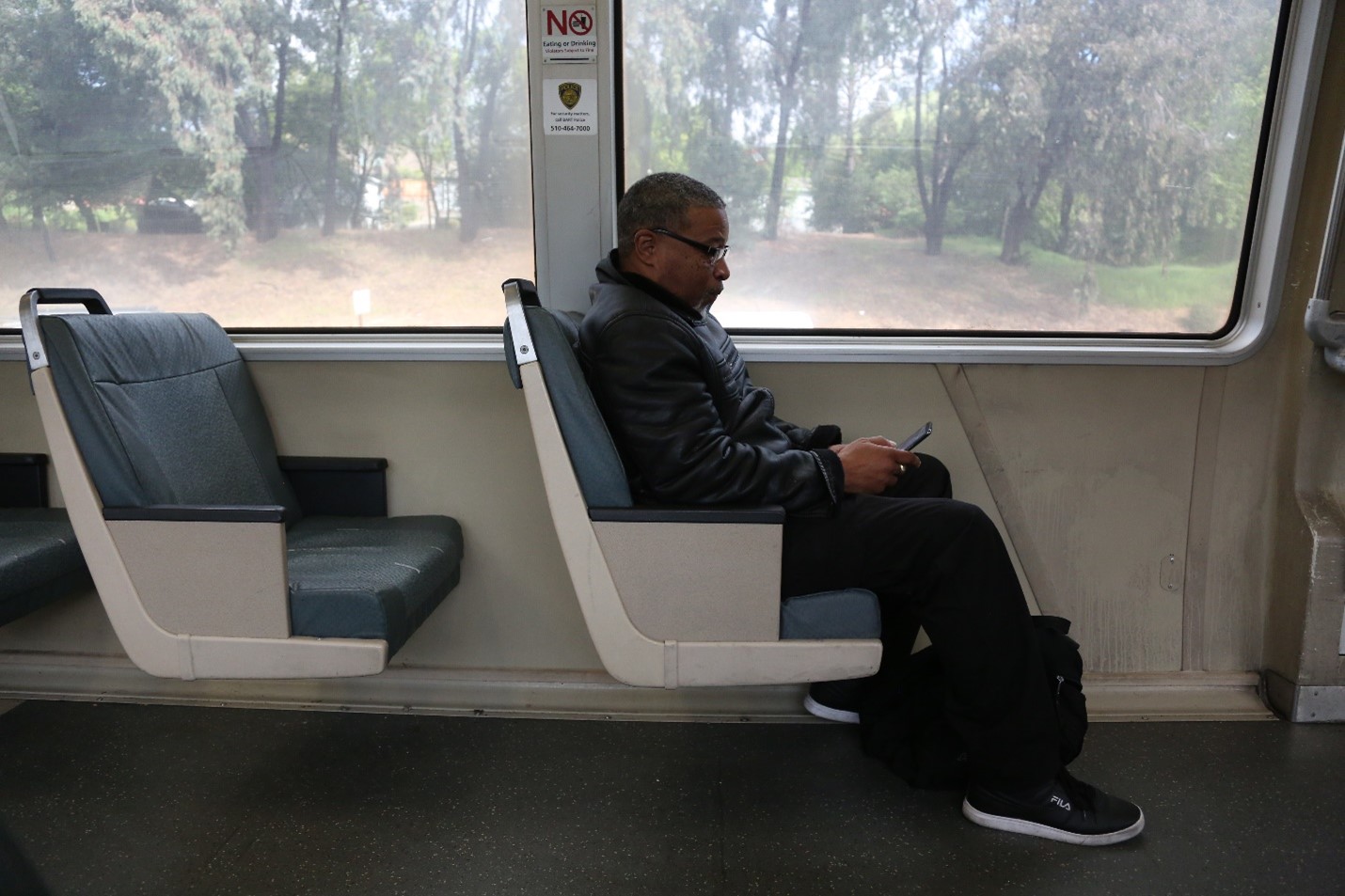 By the early 2010s, it became clear that BART needed new cars entirely to make way for significant improvements in propulsion, communications, and fault monitoring.
They're also designed with maximum cleanliness and capacity in mind. (Read more about the Fleet of the Future and find answers to frequently asked questions at bart.gov).
"The whole concept of the new cars was flexibility," said John Garnham, BART's Group Manager of the Rail Vehicle Capital Program. "For the next 40 years, we can change the interior configuration to match the demand and preferences of the commuting public."
According to Garnham, the seat configuration in the new cars can easily "be rearranged and changed." Seats can be taken out, put back in, and positioned to meet the needs of riders, whether it's a New York-style subway configuration, with seats on the perimeter, or "lounge-style seating," in which the seats form a sort of L shape.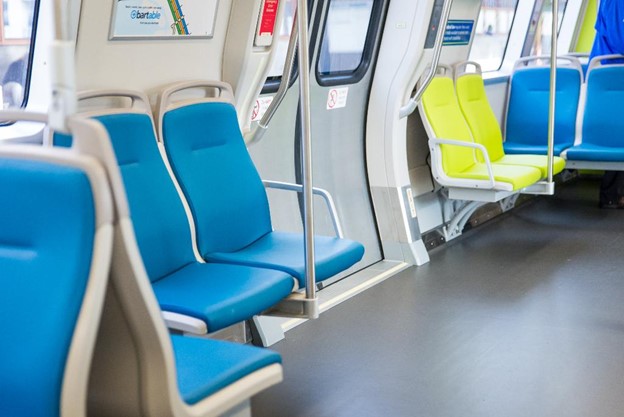 To Bolcik, there's something "sleek" about the old, Space Age-era cars.
"They made incredibly elegant decisions that balanced design with engineering," he said.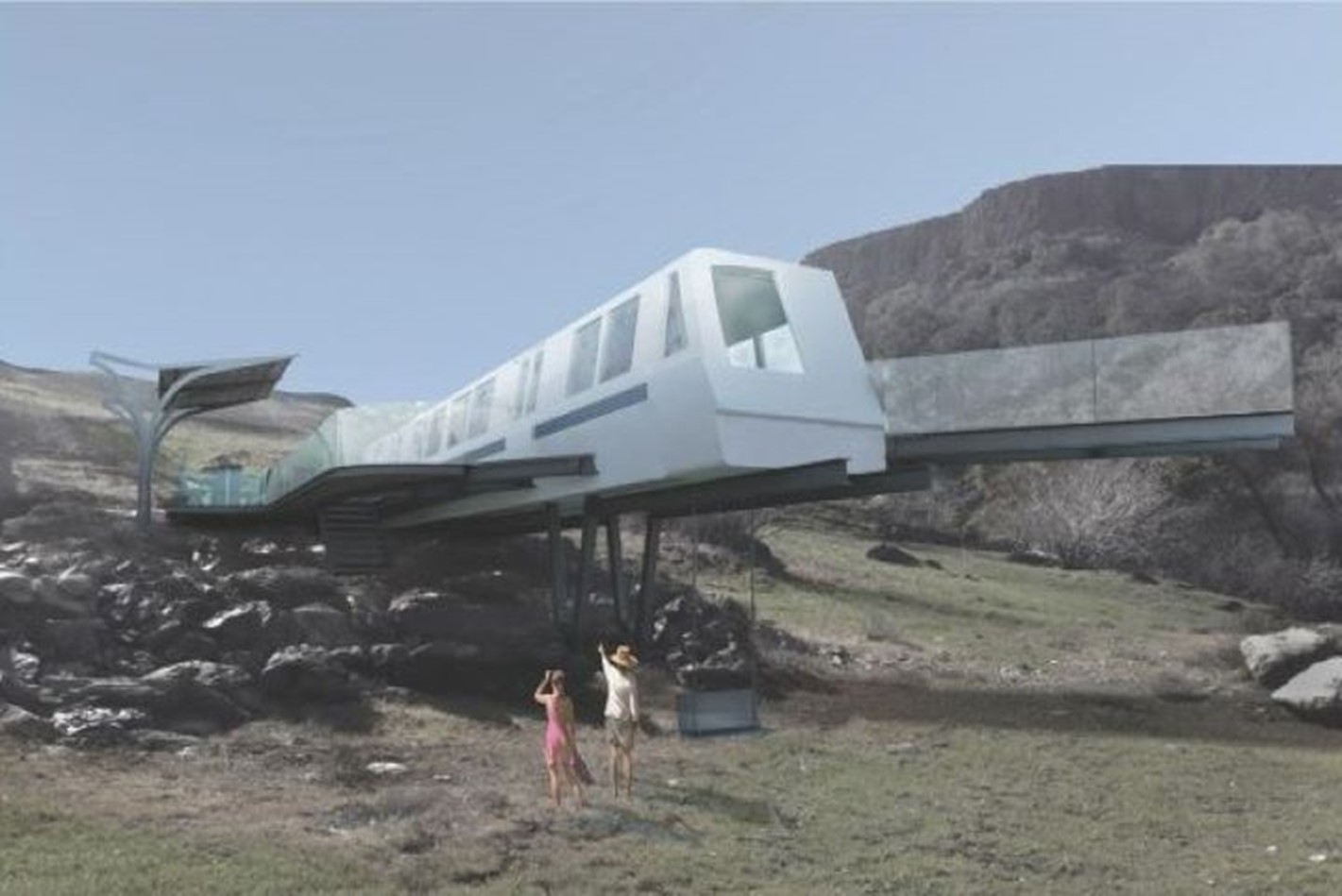 Fortunately for rail historians like Bolcik, a handful of BART's legacy cars will be preserved. Earlier this year, BART announced eight groups who will receive decommissioned cars to transform them into everything from vintage arcades and bike sheds to bars and short-term rentals. There will also be a BART History Center at the Western Railway Museum in Rio Vista CA with preserved cars.
The legacy cars have served BART riders for five decades, and with BART's repurposing program, they will continue to serve Bay Area residents — albeit in a different capacity — for years to come.