By Nio Howa, August 15, 2022
The San Francisco Young Planners Program is a nine-week summer paid educational and career exploration internship program that provides local high school students a chance to learn about the history, practical application, and impact of the Planning profession. Started in the summer of 2021 by Mayor Breed's Opportunities for All, Tina Tam of the San Francisco Planning Department, and with support from the San Francisco Human Rights Commission, Planning Commission, and the Japanese Community Youth Council, the Young Planners Program enrolls 10-15 diverse young students from all over the city.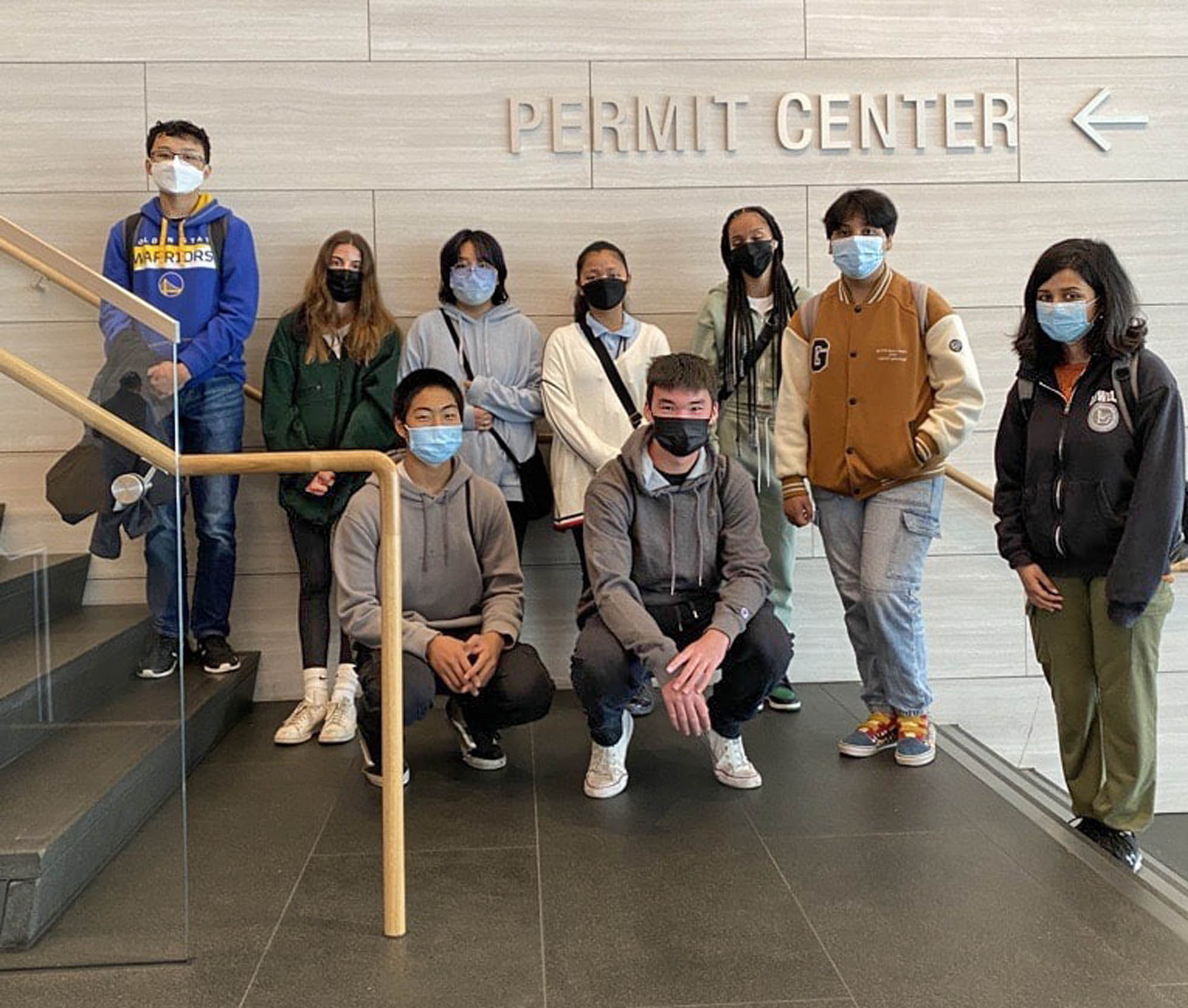 Through the pandemic and post-vaccine summers, students met virtually at least twice a week to explore various planning topics such as affordable housing, transportation, open space, historic preservation, environmental justice, and sustainability. Interns also learned about college preparation and networked with industry professionals, an architect, engineer, and developer for career development related to Planning. In addition, the interns met in person once a week for tours and outings on the topics they studied:
How to conduct — participated in — a public life study for the Buchanan Street Mall in San Francisco's Japantown;
College preparation and life — toured San Francisco State University;
Rich history of and cultural preservation efforts in Chinatown — visited Chinatown alleyways;
Benefits and challenges of housing development — toured Casa Adelante, a new 100 percent affordable housing project for low income families and former foster youths in the Mission District; and
The soon-to-open Central Subway (MUNI Metro $1.6 billion light rail system) under construction since 2010 — got a sneak peek and toured the Chinatown and Union Square Stations.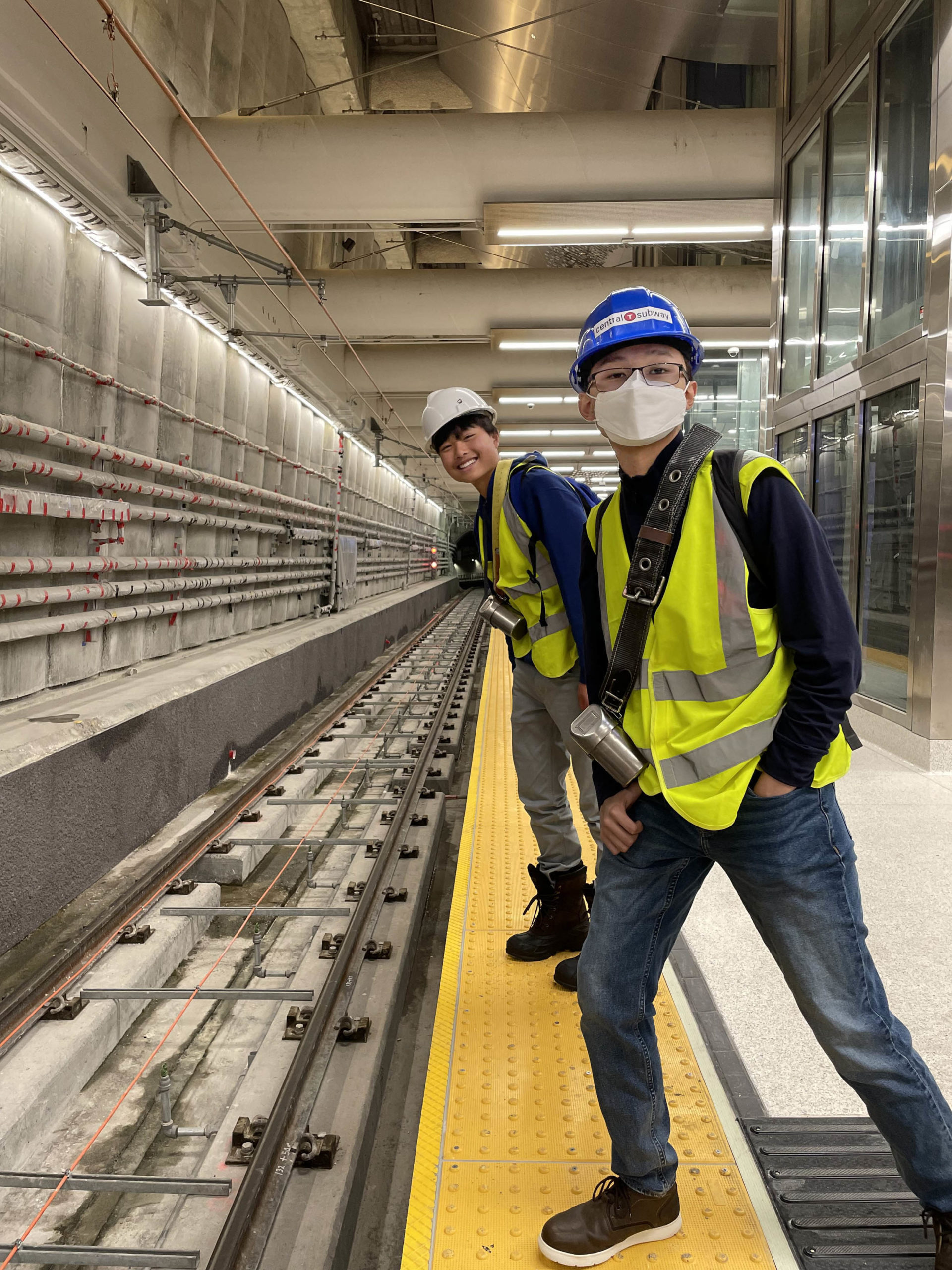 "My favorite part of the Young Planners Program was getting to meet new people and learning about history — it expanded my social circle and taught me new things," said Vanessa, an upcoming sophomore at City Arts and Tech High School.
"I enjoyed the outings, getting to know my peers, and learning about places I do not visit often. The diversity in locations was a huge plus," said Alex, an upcoming junior at Urban High School. "The program helped me learn more about how everything in San Francisco gets built. It also helped me understand more about the diverse neighborhoods in the city."
Towards the end of the internship program and for their final project, interns were assigned to groups to prepare neighborhood studies. The interns researched their assigned neighborhoods (Inner Sunset, Ingleside/Oceanview, and the Richmond District), took a walking tour to conduct a needs assessment and interviewed residents, workers, and visitors. The concluding project consisted of an overview of a neighborhood's history and context utilizing information that the interns gathered throughout the summer. Interns were also tasked with identifying common urban and planning problems that the neighborhoods face and prepared recommendations on how to address the issues. The interns presented their final project to more than one hundred planners at the San Francisco Planning Department.
"It helped me learn things about San Francisco that I didn't even know about," said Josie, an upcoming sophomore at Lincoln High School. "Not only the history, but the policies, and what city planners and other related professions do."
"I really liked learning about city planning in general because it was a topic that I became interested in earlier this year, but I didn't get to learn a lot about it relating to San Francisco until this internship," said Richa, an upcoming sophomore at Lowell High School.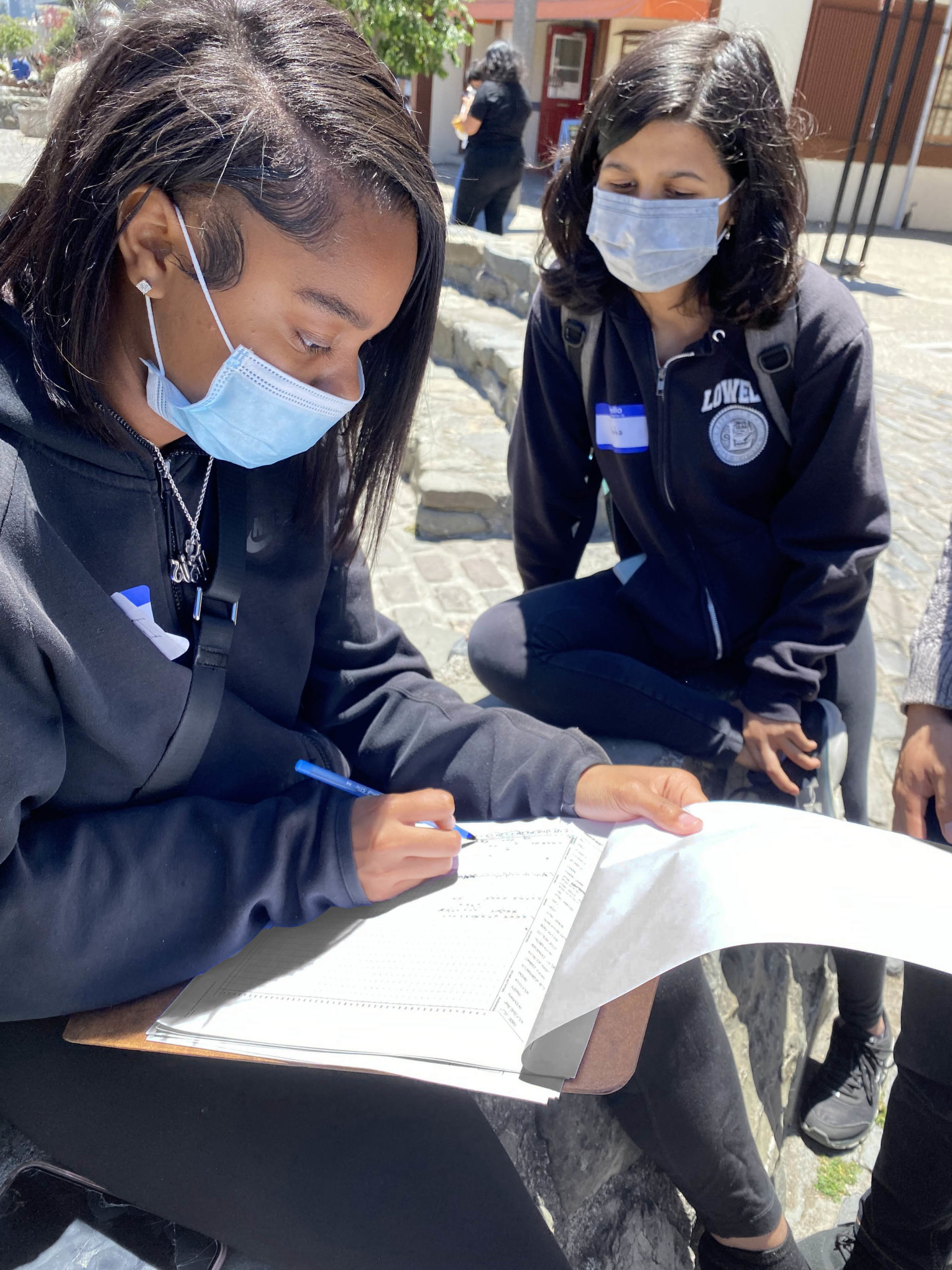 "The future young planners bring tears to my eyes; they were all so smart and wonderful!" said Mary, a 25-year planner with the SF Planning Department after listening to the Young Planners present their neighborhood studies.
That's a wrap: another successful summer of fun, adventure, and empowerment for the 2022 Young Planners Program, with many more years to come!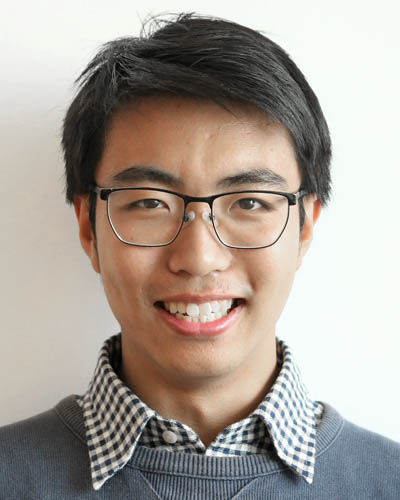 Nio Howa is a second-year undergraduate student in urban studies at UC Berkeley. In 2021, he was a high school intern with the San Francisco Planning Department's Young Planners Program. He recently joined the Young Planners Program, as a fellow through Opportunities for All, to share the city-planning field and teach San Francisco's youth about the hidden gems in a wonderful city.