By Michael Moore, May 1, 2023
---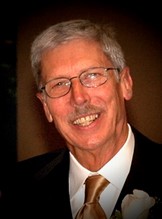 Gary Binger, age 80, of Walnut Creek, CA, a highly regarded Bay Area urban planner, visionary, writer, and teacher, died in San Francisco on March 11, 2023.
Born in San Diego, CA, in 1942, he earned a Bachelor of Architecture degree from California State Polytechnic University, San Luis Obispo, a Master of Urban Planning degree from the University of Washington, Seattle, and completed additional graduate study at the University of Manchester, England, and other international studies in Romania, Mexico, and Japan.
His professional career included serving as Assistant Planner for the City of Concord, Associate Planner for the City of Oakland, Planning Director for the City of Del Mar, Chief of Planning, and ultimately, Community Development Director for the City of Walnut Creek, and Director of Planning and ultimately Deputy Executive Director for the Association of Bay Area Governments (ABAG).
At Walnut Creek, his work included overseeing the development of the regional business "Triangle" adjacent to the Walnut Creek BART Station and transforming the City's downtown into a premier Bay Area retail and business center. Similarly, he was at ABAG during a formative period when the agency became a true regional planning arm for the nine-county Bay Area and an important state and federal funding conduit. At ABAG, he was also an initial proponent and relentless implementer of the multi-jurisdictional San Francisco Bay Trail, which now encircles the Bay.
Binger lectured in urban planning and land use at San Francisco State University, Sonoma State University, and the University of California Berkeley College of Environmental Design. He was Co-Director of the Urban Land Institute Center for a Sustainable California and a member of the Cal Poly San Luis Obispo College of Architecture and Environmental Design Dean's Leadership Council.
For his contributions to his profession, he received the Distinguished Leadership Award from the California Chapter of the American Planning Association and was named a Fellow of the American Institute of Certified Planners.
He is survived by his spouse, Carolyn Binger of Walnut Creek, and son Mark, daughter-in-law Sharon, and grandchildren Logan and Eliza Binger of Los Altos Hills.
---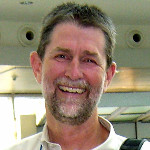 About the Author
Mike Moore retired as a professional planner in 2014. He has been a member of the California Planning Roundtable since 1997, represented Sonoma and Marin Counties on the Bay Area Planning Directors Association (BAPDA) Steering Committee since 1992 and served as Chair of BAPDA for more than 10 years.
---