By Dhawal Kataria, AICP, RSP, May 19, 2023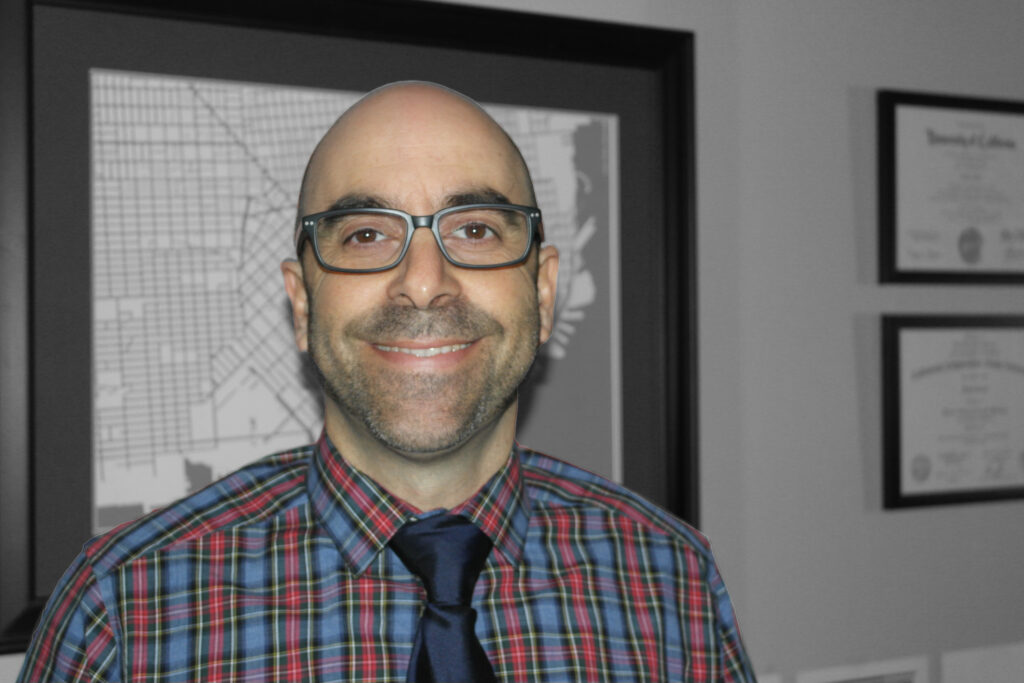 Meet a Local Planner: Dave Javid, AICP, LEED AP
Dave Javid is the founder and principal of Plan to Place, a full-service engagement and communications firm that designs comprehensive in-person and virtual community outreach strategies for urban planning and design projects. With over 20 years of experience, Javid has worked on civic, housing, and open space projects of various scales with a particular interest in participatory design. His dedication to inclusive and innovative communication and collaboration strategies has made him a leader in the ever-evolving field of community engagement.
Can you describe the journey that led you to start Plan to Place?
After completing a master's degree in urban planning from Cal Poly, I worked for prominent planning and design firms on large-scale and complex projects throughout California. I was drawn to the public-facing aspect of the work and how impactful a thoughtful community engagement can be on the planning process and its outcomes. I frequently felt our efforts fell short, that we were not dedicating enough effort to meaningfully engage with the community. The desire to fill this gap and advance the conversation around equitable, creative, and sustained community engagement prompted me to establish Plan to Place in 2016, focusing exclusively on this critical aspect of planning projects.
What was your initial goal?
Initially, my vision for Plan to Place was for an urban planning, design, and communication firm. However, we quickly realized that our clients were primarily seeking support for community engagement efforts. Given this demand and our genuine interest in the communication field, our focus shifted toward the design of public-facing outreach campaigns. My primary goal was to ensure that the planning processes we were involved in included public engagement that was thoughtful, transparent, and inclusive. I wanted to serve as a conscientious partner and an impartial community liaison, working directly with diverse community members most impacted by the projects to ensure their voices were heard.
Could you elaborate on your team's community engagement support and your approach to inclusive and equitable community outreach?
Our core services include messaging and branding, website design, communications collateral, virtual and in-person engagement activities, and workshop facilitation. We aim for far-reaching and meaningful outreach that includes a range of stakeholders and identifies effective methods for engaging with each group. Because our team is exclusively comprised of urban planners and designers, we have fluency with the complexities of the design process and how feedback can be most effectively integrated into project development. Rather than merely serving as facilitators who gather and summarize information, we offer an informed perspective of how community input can authentically shape and benefit the design process.
We hope to be as deeply rooted in the community as possible. In addition to getting a basic foundation of neighborhood demographics (e.g., socioeconomics, history, ethnic and cultural diversity), we identify community ambassadors and partners respected within the sub-populations we work in to foster trust and participation. We recognize the importance of working with these community connectors and experts to co-produce strategies and prepare and deliver project messaging that includes local stories and perspectives. Our goal is to understand how folks want to be engaged and tailor our outreach tools and strategies to effectively involve them. We commit to connecting with stakeholders in a way that is convenient, accessible, and creative. Most importantly, we pay community partners for their time.
Throughout the process, we continually review and track our engagement so that we can course-correct it to ensure we reach all community segments. We start every touchpoint with the community by clearly outlining what we heard in previous meetings and providing opportunities for clarification. Transparency is key to successfully navigating any outreach process.
As an immigrant to this country, I empathize with folks impacted by the barriers of living in a culture that is not theirs and the feelings of disconnection that may foster. I have a special interest in providing opportunities for everyone who wants to be part of a planning process that will impact the quality of their life, to be welcomed and included.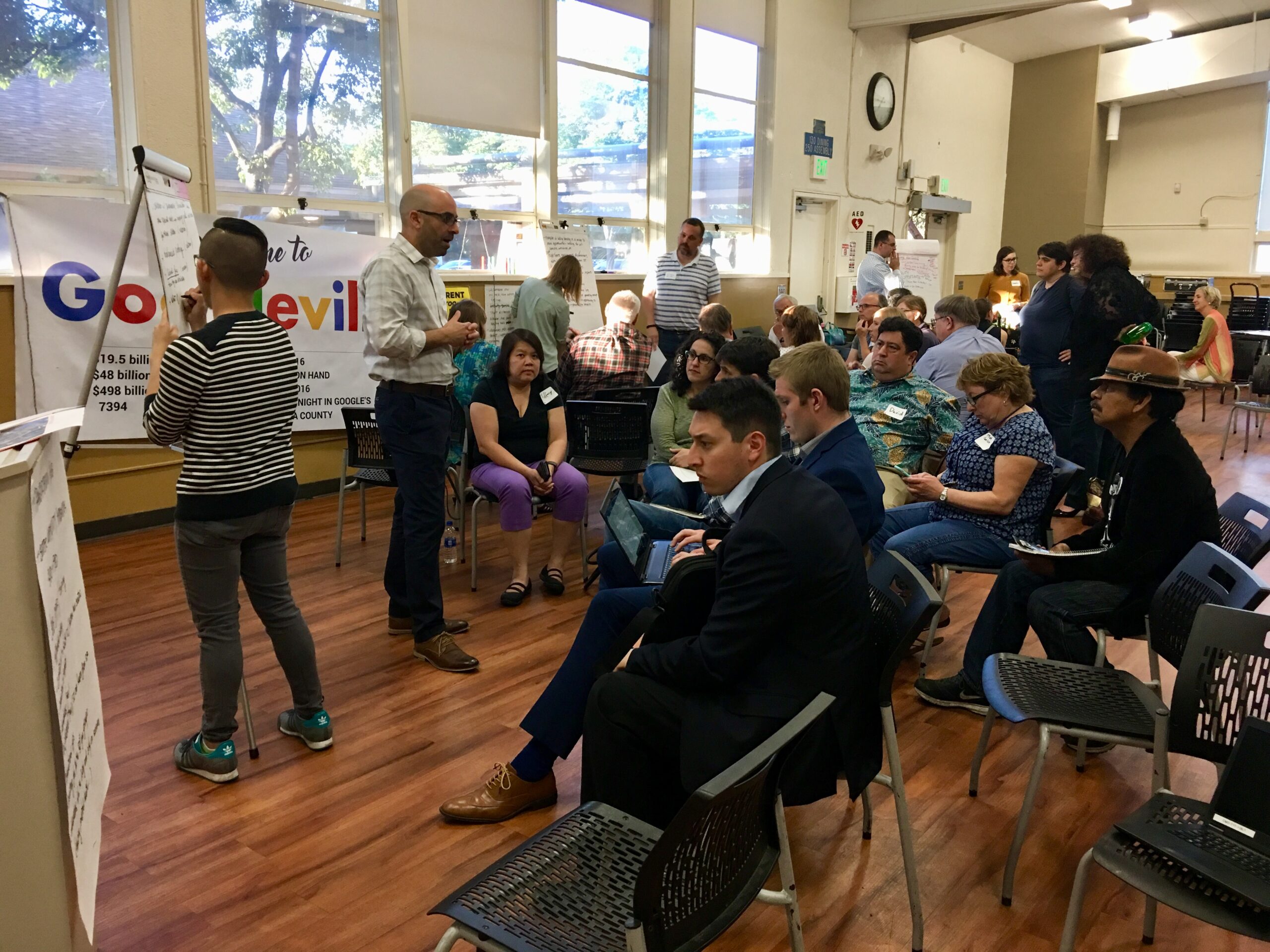 What is the biggest challenge with community engagement right now, and how are you addressing it?
There is a prevalent sense of mistrust towards government actions, which can make it difficult to adequately conduct public meetings. A significant portion of our efforts are focused on building trust by actively listening to and involving community members in the decision-making process, by providing them with opportunities to voice their opinions.
"Inclusivity" and "equity" are often used inaccurately without understanding how these principles can meaningfully shape engagement. While I appreciate the efforts of cities and agencies to promote diversity, equity, and inclusion, there is often a gap between their internal mindset and the policies they create. To bridge this gap, we have worked with jurisdictions to refine their practices internally and how they work with their community members, implementing tools such as the Racial Equity Toolkit, which helps to proactively identify and eliminate inequities.
What's your favorite project and why?
Since I started Plan to Place, my favorite and most challenging project is San Jose's Diridon Station Area Plan project. Our challenge was to ensure that all perspectives were equally represented while navigating opposing viewpoints and large protests that often arose during community meetings. Through the facilitation of monthly meetings with a 38-person advisory panel that represented many facets of the community and stakeholders, we implemented creative strategies, including topic-specific solution groups such as Ted Talk-style forums to provide the platform to dig deep into desired outcomes.
We teamed with community partners to design meetings that were relevant and accessible, partnered with local organizations, attended community events, and prepared an interactive website to track progress and gather sustained input.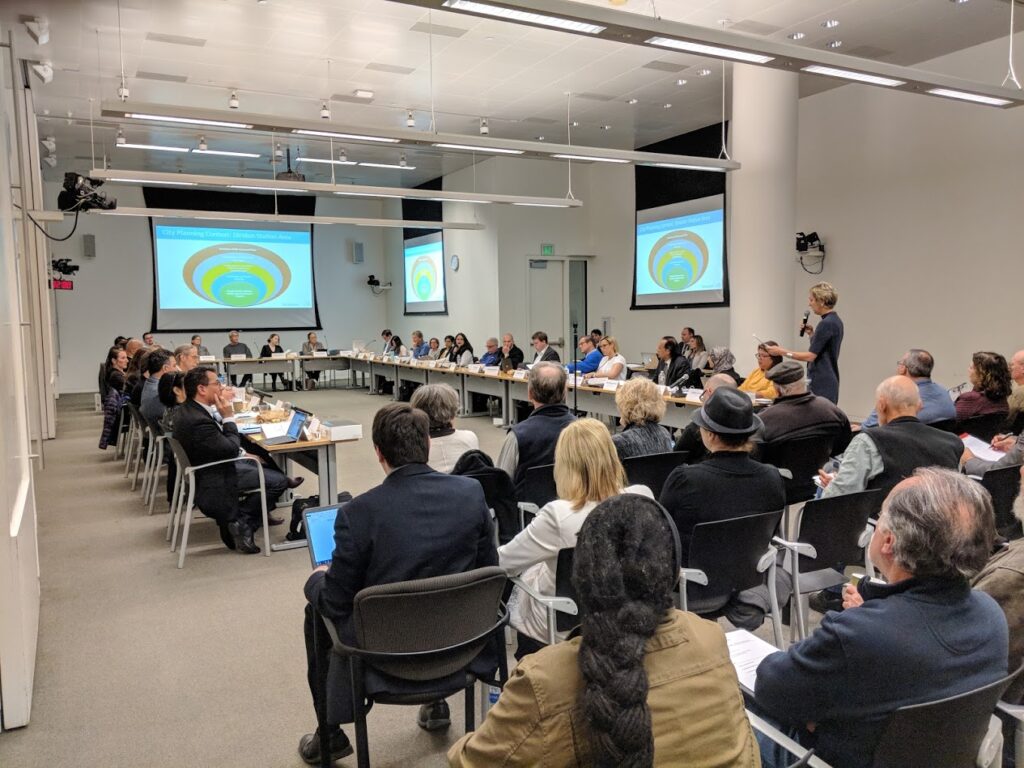 After a four-year process, the City Council unanimously approved a plan that included community benefits specifically identified through the outreach process and set a precedent for developer community relations.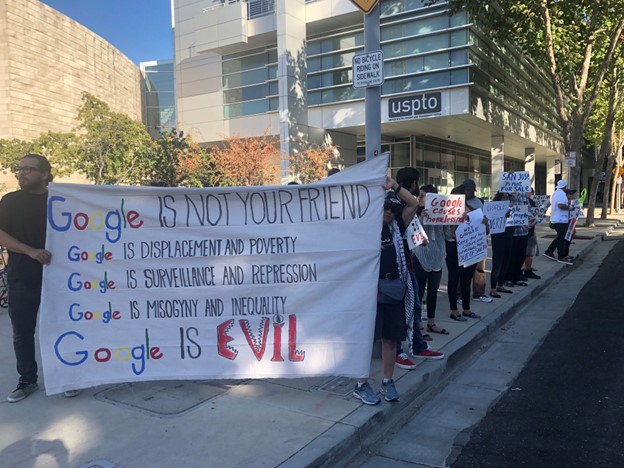 How do you effectively conduct community engagement while operating within a limited budget?
I think capacity is a more pressing issue than budget when implementing community engagement activities. To address this, we often prepare outreach toolkits that include facilitation protocols, presentation materials, meeting agendas, and expected outcomes. We then train project team members (including our community connectors) to facilitate these discussions, build out the team's capacity and create efficiencies.
Looking back on your tenure as an APA California Northern Section board member (Sustainability Committee), what lessons did you learn, and what advice do you have for someone considering joining the board?
Joining the board is an amazing opportunity to connect with diverse individuals outside your network while collaborating with like-minded professionals toward a shared vision. Volunteering your time allows you to give back to the planning community and APA, which has provided valuable resources and guidance. Having the opportunity to learn from your peers and mentor those newer to the profession is invaluable. Virtual meetings are now more convenient than ever, and I wholeheartedly recommend considering joining the board.
What is your favorite book/movie/TV show/podcast?
My all-time favorite movie would have to be Shawshank Redemption. It offers a unique perspective on perseverance, team dynamics, and the importance of hope and optimism in the face of adversity. The film's message has continued to resonate with me over the years, reminding me to stay level-headed and creative while making the most of the tools at my disposal. In addition to that, I am also a huge fan of Jay Shetty's podcasts and the positive message that he puts out in the work.
What do you do to achieve work-life balance?
To help balance my work life, I actively explore the outdoors in my backyard here in Marin, whether on a bike or trail. That led to recently accomplishing a bucket list item of completing my first triathlon. I also enjoy playing the drums as an outlet. As with many other planning professionals, the spice of life continues to be traveling, which I am trying my best to make more of a priority, especially coming out of the pandemic.
---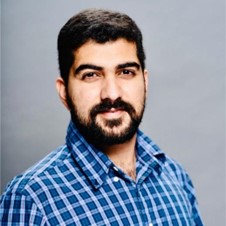 Interviewer Dhawal Kataria, AICP, RSP, is a transportation planner at Kittelson & Associates and a guest writer for Northern News. All interviews are edited.
---