$96,668.00-$130,502.00 USD / Year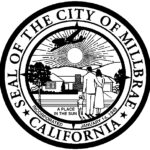 Website City of Millbrae
Is your planning career in the doldrums? Are you tired of processing endless design review permits for fences and patio covers? Do you dream of working on meaningful planning projects that people will appreciate for decades to come? Are you perhaps suffering some mid-career burnout after that last housing element update? Look no further planning peeps, Millbrae has a new job for you:
The City of Millbrae is seeking to hire a curious, creative and experienced Senior Planner to help lead and manage major projects in their Planning Division. The position will be responsible for managing the City's most complex current and long-range planning projects, including leading the upcoming Millbrae Station Area Specific Plan Update to accommodate a new high-speed rail station, and developing new residential objective design standards. Although Millbrae is a small community of just 3.25 square miles, as a major transit center with a lively downtown, it punches well above its weight category with a substantial number of major long-range planning and construction projects underway. Millbrae offers a competitive benefits package with substantial leave allowances for the Senior Planner position. A major salary increase for the position is expected at the start of the next fiscal year. The City does not participate in Social Security and offers a 2.7% at 55 formula for existing classic CalPERS members. Millbrae City Hall is also commuter-friendly, just a short walk from Caltrain and BART in the heart of the City's vibrant downtown.
Applications for Millbrae's Senior Planner position are currently being reviewed on an open and rolling basis. Curious and creative applicants are encouraged to apply at their earliest convenience.