$8,567 - $10,414 USD / Month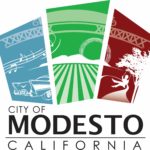 Website City of Modesto
The Principal Planner is responsible to plan, organize, and direct the Current or Advance Planning Sections within the Community and Economic Development Department, to coordinate activities with other divisions and departments; and to provide highly complex staff assistance to the Director of the Community and Economic Development Department.
The ideal candidate will be customer-focused, and solution oriented and must have the ability to provide complex staff assistance, analysis, and recommendations both orally and in writing. The successful candidate will report to the Planning Manager.
APPLICATION PROCESS
Applicants will be assessed on the application submitted. Due to the volume of applications received, resumes will not be screened for the purpose of determining who is the most qualified to compete in the testing process. It is the applicant's responsibility to fill out the "Education" and "Work Experience" sections of the application with complete information and adequate detail. Do not substitute any part of the application with the words "SEE RESUME."
Apply online at www.modestogov.com. City application is required, including supplemental questionnaire. The City of Modesto is an Equal Opportunity Employer.
All applicants who meet the minimum qualifications of the position will be placed on an eligible list and invited to a selection interview with the hiring department.
Human Resources reserves the right to revise the process to best meet the needs of the City.
MINIMUM QUALIFICATIONS:
Experience:
Four years of increasingly responsible experience in professional urban planning, involving experience in the preparation or review of environmental documents, including one year of supervisory responsibility.
Training:
Equivalent to a Bachelor's degree from an accredited college or university with major course work in urban or regional planning, geography, or a related field. A Master's degree in urban or regional planning, public administration, or a related field is desirable.
License or Certificate:
Possession of, or the ability to obtain, a valid California driver's license.
Possession of Certification from the American Institute of Certified Planners (AICP) is desirable.