$107,760.00-$127,056.00 USD / Year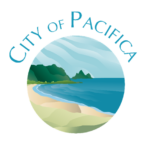 Website City of Pacifica
Scenic Pacifica
The Senior Planner will work in the Planning Department under the general direction of the Planning Director. The Planning Department is comprised of three divisions: Planning, Building, and Code Enforcement. The Planning Division consists of (2) senior planners (one vacancy), (1) associate planner, and (1) assistant planner.
The Senior Planner will enjoy a supportive and collaborative work environment. The position exercises considerable discretion and independent judgment to carry out assigned tasks. It provides significant opportunities to learn new skills and make impactful individual and team contributions.
The Senior Planner will lead or support a number of high-priority City Council work plan items including a Quarry Site Specific Plan, Housing Element Update, zoning ordinance amendments, and Public Works infrastructure projects.  The Senior Planner will assume a portfolio of interesting and complex development projects currently in processing with the Planning Department.  Counter work may be required periodically.
The Senior Planner will contribute to intergovernmental work through amendments to the City's Local Coastal Program with the California Coastal Commission.
EXAMPLE OF DUTIES:
Process development permit and subdivision applications for hearing in accordance with State law.
Prepare and present reports for Planning Commission and City Council action on current advanced planning projects.
Prepare periodic major and minor revisions to the Zoning Ordinance, General Plan and Coastal Land Use Plan.
Formulate, prepare and present ordinances, projects and studies addressing special planning issues related to Community Development funding, redevelopment, commercial development, prevision for low and moderate income housing, or coastal access.
Periodically work with community groups and committees on special projects in conjunction with
Zoning Ordinance and General Plan revisions.
Apply accepted principles and standards of planning in a creative manner and with initiative.
Organize and coordinate complex zoning and planning projects and prepare sound recommendations.
Perform basic statistical and mathematical procedures, and to prepare graphic materials in the form of maps, charts, matrices, etc.
Communicate effectively at public meetings, with the general public, and with staff of other City divisions, departments and governmental agencies.
Ability to write clearly and concisely.
May be asked to represent the City at regional meetings related to Community Development.
Minimum Qualifications:  
Education/Experience:  Bachelor's or advanced degree in planning, or related field, and one year of municipal or comparable planning experience.  Architecture or design review experience desired.  Ability to analyze and interpret regional data within the local setting.
Licenses:  Possession of a valid California driver's license and acceptable driving record.
Knowledge of:  State and local laws related to current and advanced planning, including CEQA, the Subdivision Map Act, Planning and Zoning Law and the California Coastal Act.
Physical Demands:  Vision adequate to read and drive, ability to stand, sit and work in an office environment; speak clearly and understandably.
Typical work schedule:
This is a full-time 40 hours per week position working Mondays, Tuesdays, Thursdays 8:00 AM to 5:00 PM, Wednesday 8:00 AM to 7:30 PM, and Fridays 8:00 AM to 1:30 PM.  In this position you will enjoy attending some evening committee, commission, and community meetings after regular business hours.
APPLICATION PROCESS: 
Interested candidates are encouraged to apply early as applications will be reviewed as they are submitted. Please submit a completed on-line employment application, resume and cover letter at: https://www.calopps.org/city-of-pacifica
SELECTION PROCESS: 
Applications will be reviewed for minimum qualifications.  The most highly qualified will be invited to participate in a written assessment exercise and/or oral panel interview examination process.  Candidates successful in the examination process will be placed on the initial eligibility list.  A limited number of candidates from the eligibility list will be invited for an interview with the Planning Director.  Depending upon the number of candidates, this process may be altered.  The Planning Director will make the final recommendation for appointment.
After a mutual interest has been established, the final candidate must pass a fingerprint check submitted to the Department of Justice and a thorough background investigation.  Eligibility lists are generally valid for one year upon establishment.
The City of Pacifica is an Equal Opportunity Employer and as such does not discriminate on the basis of race, color, sex, religion, ancestry, physical or mental disability, marital status, sexual orientation, or national origin in its employment actions, decisions, policies, and practices. The duties described in this job announcement are intended only as illustrations of the various types of work that may be performed.  The omission of specific statements of duties does not exclude them from the position if the work is similar, related or a logical assignment to the position.  This job announcement does not constitute an employment agreement between the employer and employee and is subject to change by the employer as the needs of the employer and requirements of the job change.
Ideal Candidate
Possesses good judgment
Is a partner in leading and guiding the department
Has intellectual curiosity and the desire to learn
Sees how individual and team contributions fit into the big picture
Has processed large development projects and managed complex land use plan and policy development
Can lead consultants in preparation of MND-and EIR-level CEQA processes
Has created and executed community engagement strategies
Understands land use planning in the Coastal Zone
Can serve as lead staff at Planning Commission meetings as needed
Possesses American Institute of Certified Planners (AICP) accreditation
Benefits
Benefits. The City of Pacifica provides a highly competitive compensation and benefits package that includes the following:
Retirement
The City contracts with CalPERS to provide a retirement plan that utilizes the formula of 2.5% @ 55 for "Classic members" or 2% @ 62 for "PEPRA members." Classic Members contribute 8% employee contribution plus 2.5% employer cost share for a total contribution of 10.5%.  PEPRA members pay 6.75% employee contribution plus 2.5% employer cost share for a total contribution of 9.25%.  The City does not participate in Social Security.
Insurance
The City provides its employees with a medical  insurance allowance that allows employees to purchase medical insurance through either Teamsters Union #856 Health and Welfare or CalPERS medical benefits plan. Some plans require employee contributions.
Employees with proof of qualifying health insurance coverage through another group health plan may qualify for a "Health In-Lieu Payment" when declining city coverage.
The City contributes toward a dental insurance plan and vision plan for employee and all eligible dependents.
The City pays premiums for:
Life insurance premium in the amount of two (2) times annual salary up to $200,000
Long term disability insurance (to begin sixty days after onset of non-work-related illness or injury)
Long-Term Disability Insurance and Life Insurance: City provides paid long-term disability and life insurance coverage through Voya Financial, and an Employee Assistance Program through MHN.
Deferred Compensation
May participate in the 457 deferred compensation plan with one of three offered plans.
Vacation
Accrual begins at ten (10) days annually and increases based upon years of service.
Sick Leave
Twelve (12) days per calendar year
Administrative Leave
72 hours per fiscal year
Holidays
Thirteen (13) holidays (includes two floating holidays pro-rated based upon hire date) per year
Union and Probation
Position is a member of Teamsters Local 350 and serves a twelve (12) month probationary period.
For additional information please view our Employee Information page at http://www.cityofpacifica.org/depts/asd/hr/employee_information/default.asp
Special Instructions
Apply online at:
https://www.calopps.org/city-of-pacifica
Recruitment closes at 11:59 PM on Sunday, January 29, 2023.
Recruitment Contact
Contact phone:
(650)738-7303
Contact email:
hr@pacifica.gov