$10,562 - $12,836 USD / Month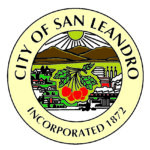 Website City of San Leandro
The City of San Leandro, CA is recruiting for an experienced and dynamic professional to serve as the new Housing Manager.  The chosen candidate will be well-versed in the management of housing projects, programs, and strategies that included but are not limited to:  the development and implementation of affordable and assisted housing programs, residential development, and rehabilitation attracting increased capital investments, and expanding and diversifying affordable housing opportunities.  This position oversees staff administration of the City's CDBG and Inclusionary Housing Program (Below-Market-Rate (BMR)), the development of the Consolidated Plan, Annual Action Plan, Fair Housing Plan, Consolidated Annual Performance and Evaluation Report (CAPER), annual Notice of Funding (NOFA) process, and other related regulatory reporting requirements.  The ideal candidate will be a big picture thinker who excels at the management of multiple projects simultaneously through effective administration of the program's work plan and policies and procedures.
The selected candidate will be a visible leader who will understand the value of not only building relationships with community partners to establish and maintain positive long-term housing stability within the City, but also ensure that projects are consistent with established goals and objectives. An effective communicator and collaborator who demonstrates the importance of leading with their team will be essential to the success of the chosen candidate.
The preferred candidate will have a strong background in successfully managing and supporting dedicated staff. The new Manager will be a team builder who will promote a synergetic environment that inspires staff to provide outstanding, innovative service.
Education and Experience Guidelines:  Any combination equivalent to experience and education that would most likely provide the required knowledge and abilities would be qualifying.  A typical way to obtain the knowledge and abilities would be five years of increasingly responsible experience in affordable housing, economic development, community development, and/or real estate and a bachelor's degree from an accredited college or university with major coursework in urban planning, economics, business or public administration or a related field.
To view the entire job bulletin and to apply for this exciting opportunity, please visit the City's website at https://www.governmentjobs.com/careers/cityofsanleandro.
Salary Range:  $10,562 – $12,836/monthly
Application Filing Deadline:  November 30, 2022 at 5:00 p.m.
EOE