$7,254 - 10,646 USD / Month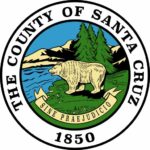 Website County of Santa Cruz
Live here, work here, play here!
The County of Santa Cruz is seeking a Planner III/IV. Are you an experienced Planner seeking new, exciting opportunities? If so, please keep reading!
The County of Santa Cruz offers a generous benefits package which includes annual leave, paid holidays, medical, dental, vision and CalPERS retirement benefits!
The option for remote work may be available based on the type of work and operational needs, upon successful completion of probation.
Salary: Planner III: $7,254 – 9,183 / Month
Planner IV: $8,413 – 10,646 / Month
THE JOB: Under limited direction, conduct planning studies and analyses; review and act as Project Manager to process land use development applications of all types; may serve as project leader and subject area specialist in Policy, Development Review and Environmental land use policy and permitting functions; and do other work as required. May serve to review and recommend policy changes, resolve complex problems and review and analyze State laws and regulations and develop operating procedures.
THE REQUIREMENTS: Any combination of training and experience that would provide the required knowledge and abilities, is qualifying. A typical way to obtain these knowledge and abilities would be:
Planner III: One year of experience that is equivalent to a Planner II at Santa Cruz County.
Planner IV: One year of journey level planning experience equivalent to a Planner III at Santa Cruz County.
SPECIAL REQUIREMENTS: Possession and maintenance of a valid California Class C Driver License or the ability to provide suitable transportation, which is approved by the appointing authority.
For more information and to apply online, please visit www.santacruzcountyjobs.com
Live, work and play in beautiful Santa Cruz County!
The County's natural beauty spans from its coastal beaches to its redwood forests. The County also has excellent shopping throughout the local communities and features a lively downtown area in the City of Santa Cruz.
The ideal Mediterranean climate features low humidity with a typical 300 days of sunshine a year. Its unique shops and restaurants, coupled with a multitude of cultural and recreational activities, including theater, music, art, as well as golfing, surfing, hiking and biking offer a wealth of leisure activities. Higher education includes Cabrillo College and the University of California, Santa Cruz, with two additional State Universities less than an hour away. These elements of high-quality living make Santa Cruz one of California's most desirable areas.