$9,176 - $11,153/Monthly* USD / Month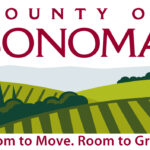 County of Sonoma
Comprehensive Planning Manager
$9,176 – $11,153/Monthly*
Bring your land use planning experience and expertise to our team and expand your career with the County of Sonoma.
Starting salary up to $64.13/hour ($133,847/year), a cash allowance of $600/month, and a competitive total compensation package!*
Permit Sonoma's Comprehensive Planning Division is responsible for the development, improvement, and implementation of the County's General Plan and Local Coastal Plan. To continue to develop the County's General Plan, Permit Sonoma's executive team is seeking a highly skilled manager with experience in creating and/or updating a County and/or City General Plan. This position is an exciting opportunity to take your next career step in land use planning and become a leading member of a dedicated team of driven policymakers.
Working at the County of Sonoma offers expansive opportunities for growth and development, the ability to be a part of a challenging and rewarding work environment, and the satisfaction of knowing you're working to better our communities. You can also look forward to flexible work arrangements and excellent benefits* including:
· A hybrid telework schedule that meets the needs of our staff, department operations, and the communities we serve may be available depending on the assignment
· Competitive vacation and sick leave accruals, 12 paid holidays, and an additional 8 floating holiday hours per year
· County paid 100% premium contribution for the majority of employee-only and employee + family health plan options
*Salary is negotiable within the established range and benefits described herein do not represent a contract and may be changed without notice. This recruitment is open continuously and may close at any time without notice. Applications received after the recruitment closes will not be accepted. For more information, including minimum qualifications, & to apply, visit www.yourpath2sonomacounty.org or call 707-565-2331. The County of Sonoma is an Equal Opportunity Employer. We value diversity and are committed to having a workforce that is representative of the communities we serve. Apply Now