$80,000 to $125,000, depending on qualifications and years of experience. USD / Year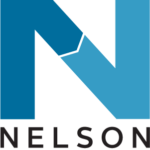 Website NeslonNygaard Consulting Associates
Putting people first
NelsonNygaard Consulting Associates is seeking a highly organized, independent, and motivated senior-level staff member for our nationally recognized multimodal planning practice in the Bay Area. This is an outstanding opportunity for the right person to become involved in supporting and growing our leading work in developing transportation systems for vibrant, livable communities in California and around the country. We are seeking an individual with at least seven years of experience and a strong interest in integrated, multimodal transportation planning as well as some background in developing sustainable strategies to improve community accessibility and mobility.
NelsonNygaard offers a dynamic and self-directed work environment that is fast-paced, congenial, and supportive. This is your opportunity to work with one of the most innovative groups of planners and engineers in the United States, including highly talented junior and support staff. Our office culture is built upon diversity and creativity.
About Us
For over 35 years, NelsonNygaard has led the transportation planning field with our values and innovation. We've always been guided by the principle of putting people first—designing transportation systems for people, not just cars. This principle also extends to how we operate as a firm. We were founded by two women who believed in the benefits of a more egalitarian workplace, where leadership and creativity can blossom at all levels and where diversity is a core strength. Today, we are 160 talented and dedicated people in twelve offices across the country who continue to live by those values. What unites us at NelsonNygaard is the belief that transportation can change the world and our steadfast commitment to make the world more just, more sustainable, more connected, and more beautiful.
About You
You're resourceful, curious, communicative, and enthusiastic.
You're passionate about how transportation can make the world a better, more equitable place.
You bring energy and a commitment to your teams and clients to do great work, together.
Responsibilities
Our senior transportation planners focus on planning for municipalities, agencies, universities, and private clients, and lead project teams to develop and deliver solutions that address our clients' challenges. The ideal candidate should have a broad range of transportation and urban planning experience and have successfully managed dynamic transportation planning projects and budgets. Depending on your skills and our project needs, responsibilities may include managing, supervising, and supporting several project teams, keeping project work on schedule and within budget, mentoring junior transportation planners, research, data collection and analysis, writing and editing technical and public-facing reports, developing presentations and outreach materials, leading business development efforts and client communication. You will work both independently and as part of a team.
A candidate should be able to share previous work examples and demonstrate significant expertise in a range of multimodal planning and design topics such as multimodal planning and design, citywide or regionwide planning, parking and transportation demand management, transit station area planning and service planning, equity frameworks and analysis, and stakeholder coordination.
You will work closely with NelsonNygaard's senior and junior staff in the Bay Area office and with staff in our other offices throughout the country.
Qualifications and Requirements
Above all, we are looking for someone who:
Has a passion for sustainable transportation planning
Is an inquisitive self-starter and a natural problem solver
Understands the connection between transportation and equity and is committed to incorporating equity, diversity, and inclusion into their work
Is interested in working with our diverse clients and communities across the U.S. and Canada to create more equitable, livable, and sustainable mobility systems through community-based efforts, including engagement with BIPOC communities
Possess proven experience in managing projects within budget
Work successfully with clients, members of the public, and project teams
Candidates must have one of the following prerequisites:
At a minimum, the candidate should meet the following qualifications:
At least 6 years of responsible experience in transportation planning, engineering, or design.
A bachelor's degree in transportation planning, economics, public policy, or engineering. A master's degree in one of these fields is looked upon favorably. Demonstrated experience or expertise in lieu of precise educational attainment may also meet this requirement.
Successful and sustained experience in business development (i.e., winning work); if you have public agency experience, grant writing and successful RFP development are applicable skills
Excellent written, verbal, and other communication skills, including facilitation of public workshops
The ability to manage complex projects on time and on budget
Demonstrate advanced proficiency with Microsoft Excel, Word, and PowerPoint
The ideal candidate will be excited to take on the following opportunities:
Creatively solve multimodal transportation problems
Demonstrate excellent written and verbal communications skills
Serve as a project or task manager and manage projects within budget
Work successfully with clients, members of the public, and project teams
Outline and prepare successful proposals and reports
Analyze a wide range of transportation data and manage the completion of technical analyses, feasibility studies, and other transportation reports
Prepare and give effective presentations
Participate in firm-wide strategic planning activities to ensure that we continue to build on our mission and core values
Mentor and train junior staff
Strong candidates will have a passion for advancing equity through community-based efforts, including engagement with BIPOC communities, and will demonstrate an ability to work effectively with diverse communities.
Salary and Benefits
The annual salary range equivalent for this position is $80,000 to $125,000, depending on qualifications and years of experience.
Benefits include medical, dental and vision insurance, pre-tax transit and bicycling benefit, a 401k program, life insurance and paid time off. Additionally, we offer opportunities for in-person collaboration and flexibility for work from home up to 3 days per week.
Applying for the Position
To apply, please click on the link here.
https://recruiting2.ultipro.com/PER1007PWILL/JobBoard/b9e0921b-1230-465f-9436-edd64e872518/OpportunityDetail?opportunityId=cdf9a431-0ede-4cfa-97c8-1f1935a39b06
Qualified and interested candidates must submit the following items:
Cover letter
Resume
Work samples that highlight your skills. Please do not exceed 6 MB.
At NelsonNygaard we believe that inclusion spurs creativity, and that innovation is born from an engaged culture of diverse people and ideas. By moving beyond barriers and stereotypes of gender, race, color, religion, national origin, ancestry, age, medical condition, disability, sexual orientation, gender identity, and veteran status, we are committed to building an organization that reflects the diversity of the communities and clients we serve. We strongly encourage applications from Black, Indigenous, People of Color (BIPOC), immigrants, LGBTQ individuals, people with disabilities, and members of ethnic minorities. We're committed to maximizing the diversity of our team and want to hear from anyone who is passionate about our work.
Equal Opportunity Employer/Protected Veterans/Individuals with Disabilities
The contractor will not discharge or in any other manner discriminate against employees or applicants because they have inquired about, discussed, or disclosed their own pay or the pay of another employee or applicant. However, employees who have access to the compensation information of other employees or applicants as a part of their essential job functions cannot disclose the pay of other employees or applicants to individuals who do not otherwise have access to compensation information, unless the disclosure is (a) in response to a formal complaint or charge, (b) in furtherance of an investigation, proceeding, hearing, or action, including an investigation conducted by the employer, or (c) consistent with the contractor's legal duty to furnish information. 41 CFR 60-1.35(c)