IN MEMORIAM
APA has informed us of the death of its retired APA Executive Director Frank S. So on February 22, 2019.
So graduated from Youngstown University and earned his master's degree in city and regional planning from Ohio State University. He joined the staff of the American Society of Planning Officials in 1967, and spent more than 30 years with the association that eventually became APA. He worked in the growing research program, where he helped create Planning magazine and started the Planners Press book publishing program. So served as executive director of APA and AICP from 1996 to 2001.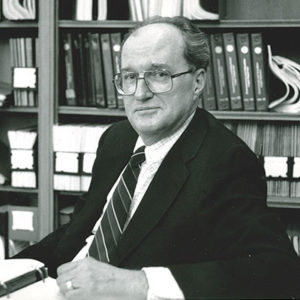 So is remembered for his work overseeing the publication of more than 60 books on planning, and for editing four planning textbooks, including the Practice of Local Government Planning. This ICMA "Green Book" text has since been used as an introduction to the field for several generations of planning students.
So lived in Flossmoor, a suburb 45 minutes south by commuter rail from the ASPO offices on the University of Chicago campus. He also served for 16 years as a consulting advisor to the Village of Flossmoor: village manager, planning director, board of trustees, planning commission, appearance commission, and the zoning board of appeals. He was an adjunct professor at Governors State University and a volunteer planning career advisor to the Peace Corps.