By Catarina Kidd, AICP.
MAREN MOEGEL, an urban and architectural designer and master planner with broad international experience, is Studio Director at Studio T-SQ in Oakland, California. She is working on urban mixed-use projects throughout the San Francisco Bay Area.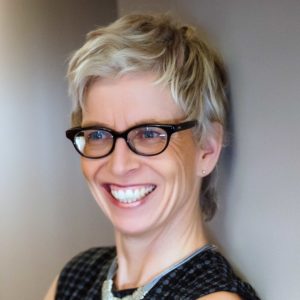 What is your education background?
I have lived in Berkeley and the East Bay since acquiring my master's degree in urban design at UC Berkeley in 2000. I also earned an earlier master's degree in architecture at Karlsruhe Institute of Technology in Germany.
What do you do?
I am currently the Urban Design Director at Studio T-SQ in Oakland. My work emphasizes urban redevelopment, creating mixed-use transit-oriented neighborhoods in the Bay Area. I am passionate about cities and urbanism. I believe providing dense urban districts and multifamily housing next to transit stations plays a major role in ensuring sustainable lifestyles. I work at all scales, from urban plazas or city blocks to neighborhoods and entire districts. While architects focus on designing buildings, as urban designer I focus on arranging land use and buildings so that they frame great public open spaces. I approach each design challenge with people and community in mind, and create places where people can walk, bike, or relax and interact. I'm also honored to work with SPUR's regional strategy workshop.
How did you get to your chosen specialty in urban design?
Having grown up in Europe, I have always enjoyed cities, plazas, and exploring parks, watching people, being able to walk everywhere — and feeling safe in public spaces — the elements that make great urban neighborhoods.
My background is in architecture — university in Karlsruhe, Germany — with studies abroad in Sweden and Norway. My architecture thesis focused on development around the Oslo train station and waterfront area, and I was always interested in the larger scale of urban planning. After graduation, I started working in Oslo, Norway, for an architectural firm, where I could pursue my interest in both architecture and master planning.
I was in my twenties then, adventurous, and eager to explore the world beyond Europe. I was accepted to UC Berkeley's Master of Urban Design program — a great introduction to California culture and how design and planning are approached here.
What advice would you give to new graduates?
Pursue your interests, try out a few things, acquire a solid set of skills, persevere, and follow your path to completion. Also realize that the relationships you are forming now are important and can last a lifetime, and via social media you can stay connected even across continents. Build a reputation for competence and integrity.
What project are you working on now that particularly excites you?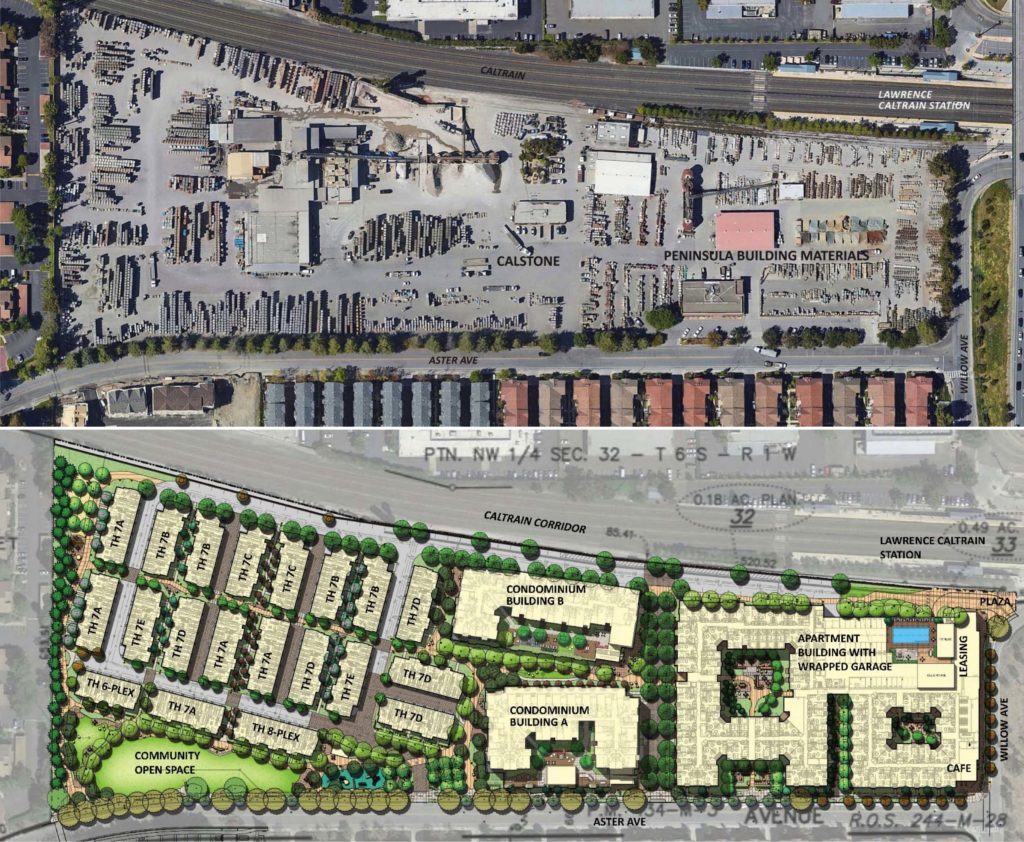 I am working on master planning and architectural design for a 16-acre residential community with generous public open space next to Caltrain's Lawrence Station in Sunnyvale, CA. This is the second high-density urban mixed-use project in this station district that I am managing through to entitlement approval. I like working with the ambitious planning staff. It is exciting to see Silicon Valley becoming more urban and transit-oriented, and that I am contributing to that effort.
Tell us about a favorite past project.
The MacArthur BART Master Plan. About 12 years ago, we had proposed a high-rise tower along with five-story housing and a great urban plaza. Back then, the economy did not support a tower, but now a decade later, everyone's ready for one. A great urban neighborhood is emerging with pedestrian-friendly streets, subterranean parking, and lots of market-rate and affordable housing.
What do you consider to be a great urban space in the Bay Area?
I love the Uptown district in Oakland with its authenticity and diversity, artists, eateries, and nightlife.
Who are your design heroes, living or dead?
There are so many, but I admire a lot of Scandinavian architects, past and current, like Alvar Aalto (Finland, 1898-1976), Snøhetta (Oslo), and Henning Larsen (Copenhagen). In urban design, Jan Gehl's office in Copenhagen has set a great trend with their people-centric approach. Mies van de Rohe (1886-1969) and his colleagues from the Bauhaus school in Germany had strong influence on modern cities, which carries on today. I love Chicago's Jeanne Gang of Studio Gang Architects. In art and design, I like Ray and Charles Eames (1907-1978), and sculptor Alexander Calder (1898-1976).
What draws you to their work?
I believe that good design can improve people's lives. In architecture, I value designs for simplicity, clean lines, functionality, focus on light and comfort, and connection with nature where feasible. In urban design, I admire projects that are truly about people, not centered on cars or prioritizing short-term profit making, but sincerely designing what humans need.
How do you balance honoring client direction and giving sound professional and ethical advice?
I don't see this as a conflict, but as a good challenge. Most of my clients are developers, and they are essential partners or collaborators to implement projects. It is very rewarding to see my designs not just on paper but built. Many for-profit clients hold on to property for a lifetime and are interested in creating long-lasting attractive places with tangible human qualities. Of course, there are compromises to make, but overall, I love the challenge of envisioning great places and then seeing them implemented successfully.
What was the best advice you've received and from whom?
This advice came from professors and supervisors I worked with over the years: Be authentic and true to yourself. It is generally appreciated when you show your passion, believe in your work, and clearly give your best.
Interviewer Catarina Kidd, AICP, is Northern News' associate editor. All interviews are edited.