By Editorial Desk, Architecture AU, May 6, 2019
"Perth, Western Australia, councillors have voted in support of a 27-storey mixed-use development containing 30 percent social and affordable housing, despite a recommendation that the proposal be rejected due to an excessive plot ratio, [and with the] additional floor space (bulk and scale) benefiting the development without providing sufficient community benefits or facilities.
"The proposed building will contain 184 apartments, a café or restaurant, and a community shared space. The landowner and project developer is the state government's Department of Communities.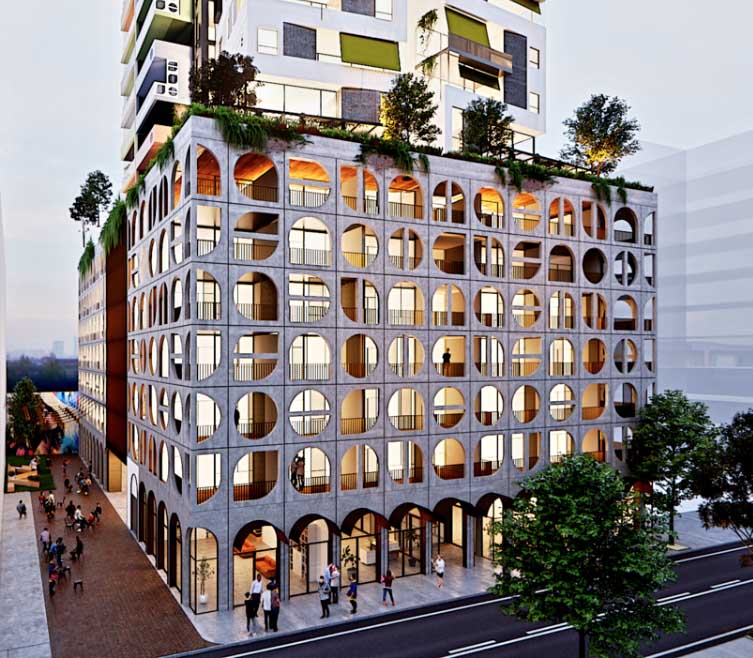 "[City of Perth] Commissioner Andrew Hammond, moving that council support the development, argued that the provision of social housing met the 'community benefits' benchmark, [as] 15 percent of the apartments would be for social housing and another 15 percent for affordable housing. More than 142,500 Australians are on the waiting list for social housing.
" 'Australia and WA have a significant problem in meeting social and affordable housing needs,' he said. 'The city is currently experiencing many challenges with homelessness and rough sleeping, and while social housing is definitely not a quick fix for this difficult and pressing issue, it sits at both ends of the homelessness continuum.'
"The Western Australian Planning Commission is the body responsible for the final approval."