By Elijah Chiland, Curbed LA, July 23, 2019
"A Los Angeles nonprofit organization aims to bring back the bungalow court as 'a good way to house people.'
"John Perfitt, director of Restore Neighborhoods LA, earlier this year won a $500,000 grant from Los Angeles County for its Bungalow Gardens proposal in South Los Angeles.  The complex would likely be LA's first new bungalow court in more than seven decades.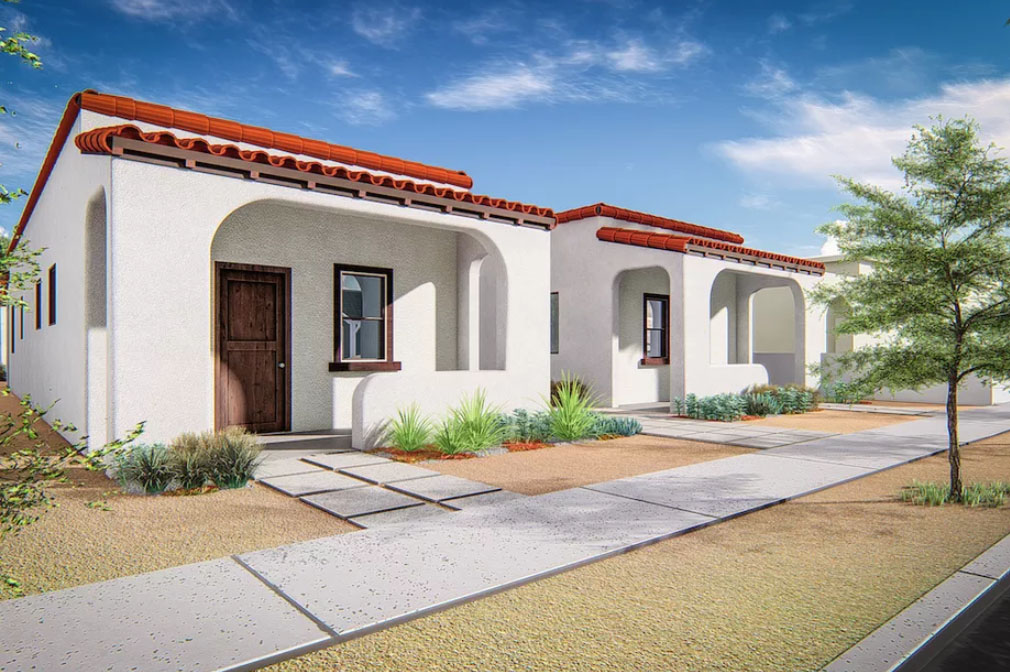 "Perfitt calls the bungalow court — at one time the most common form of multifamily housing in Southern California — a 'functional but elegant' form of architecture.
"Built mainly from the early 1900s to the 1930s, Los Angeles's bungalow courts generally consist of a cluster of individual cottages arranged around a courtyard or a strip of shared open space. The courts have been impractical to build since Los Angeles officials adopted minimum parking requirements for new developments in the 1930s.
"RNLA's project, planned between two existing court-style complexes, is set to include four studios and four one-bedrooms — spread between four buildings surrounded by shared space and sandwiched between two existing court-type complexes.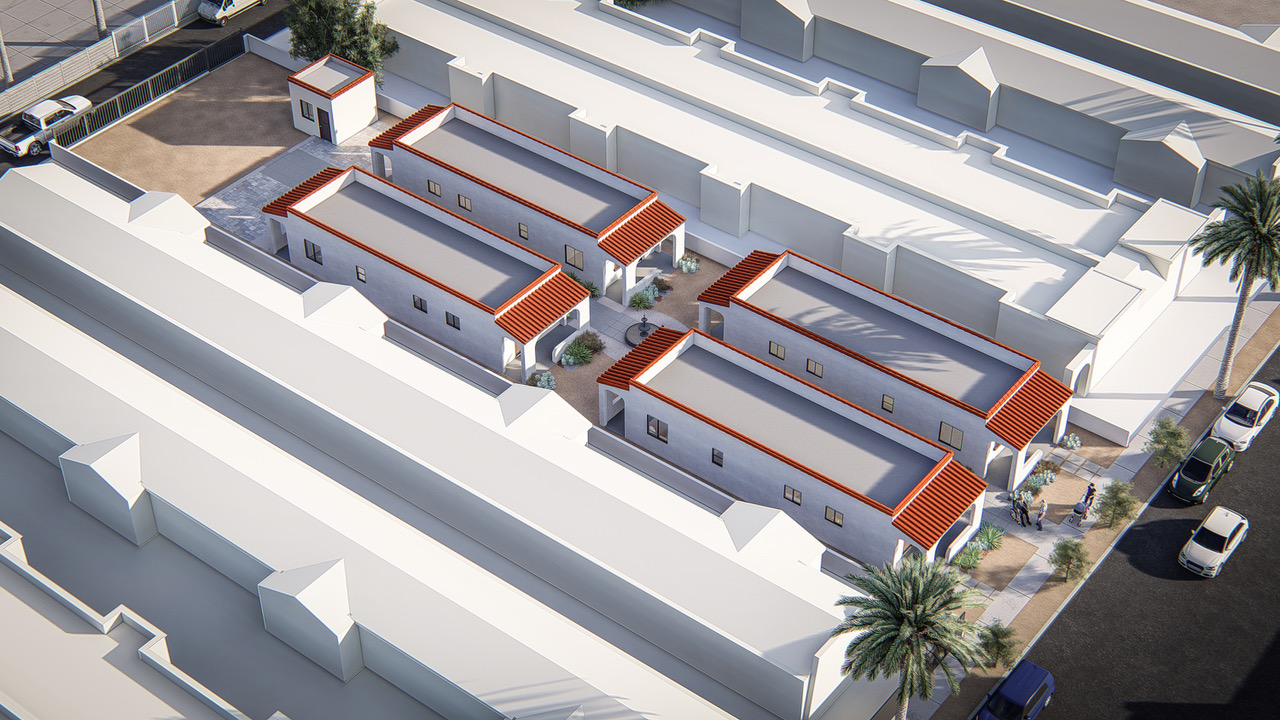 "Building this type of project is now possible because of LA's Transit Oriented Communities program, established after voters approved an affordable housing ballot measure in 2016.
"Projects like Bungalow Gardens, which are accessible to major train or bus stops and contain affordable housing, are eligible for certain incentives — including more allowable density and fewer required parking spaces. Because all of the units in RNLA's court will be affordable, the project isn't required to have parking at all.
"With partial grant funding from the county secured, RNLA is now opening the project up to investors from the general public in order to raise additional funds needed to complete the project.
"Tenants will be selected through the county's Coordinated Entry System, which connects homeless residents with available housing. Rents will be subsidized through housing vouchers provided by the county.