'No offices at Vallco site if development plan goes down, Cupertino decides'
Excerpts from an article by Thy Vo, Mercury News, August 22, 2019
"If a current plan for redeveloping Vallco Shopping Mall gets tossed, whatever project eventually replaces it won't feature any office space, the Cupertino City Council decided this week. The council has approved a general plan amendment that eliminates a 2-million-square-foot allocation for office space [on the site] and imposes a 60-foot height limit on buildings at the vacant shopping mall.
"Council members and residents who support the move say the 1.8 million square feet of office space that Sand Hill Property Co. plans to build at Vallco will only exacerbate the region's housing crisis by bringing in new workers without the homes to accommodate them.
"Sand Hill Property Co., the owner and developer of Vallco, has the right under state legislation to build 2,402 apartment units — half of them below market rate — plus 1.8 million square feet of office space, 400,000 square feet of retail, and a 30-acre rooftop park.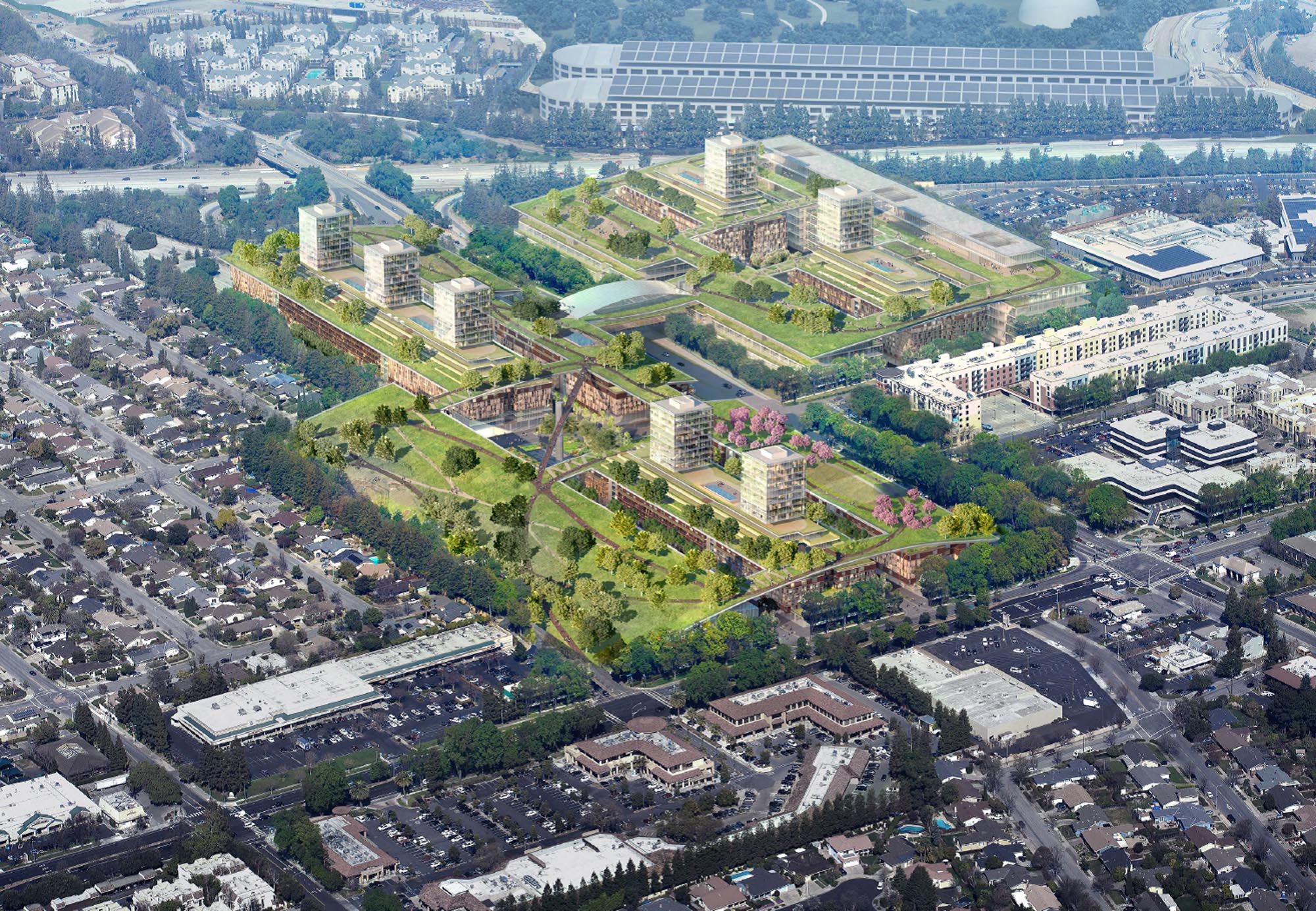 "The legislation, SB 35, requires cities to approve housing developments as long as they include enough affordable homes and meet zoning and planning rules. Although the [new] general plan amendment doesn't affect Sand Hill's plan, it would dictate what can be built at the site if a [current] lawsuit succeeds in blocking the current project.
"Friends of Better Cupertino challenged the validity of Sand Hill's project approval under SB35 and a judge is scheduled to consider the issue at a hearing in early October.
"Councilman Rod Sinks, the only one to vote against the general plan amendment, said he agrees with the principles of maximizing new housing and limiting office space, but believes some office space is needed to help projects pencil out.
"The general plan amendment maintains the existing allocation of residential units on the 50-acre site at 389 to 459 homes, [but] they would have to be contained within 13.1 acres. They would be allowed by right. If a future project qualifies for a state density bonus, a developer could build up to 620 units on the site.
"Sand Hill has shown no desire to abandon its current project. Earlier this month, the city approved additional demolition permits for the site so Sand Hill can start taking down the former Macy's building and [other] portions of the mall."