By Richard Davis, AICP Candidate, May 20, 2023
---
Northern News associate editors Richard Davis and Silvia Sulis, AICP, LEED AP ND, responded to the newsletter's transition to a bi-monthly publication by reinventing Roundup to better serve you. Beginning with this issue, the reimagined Roundup section focuses on a few stories that mark the most significant events across the Section or exemplify local journalism about issues that matter to planners.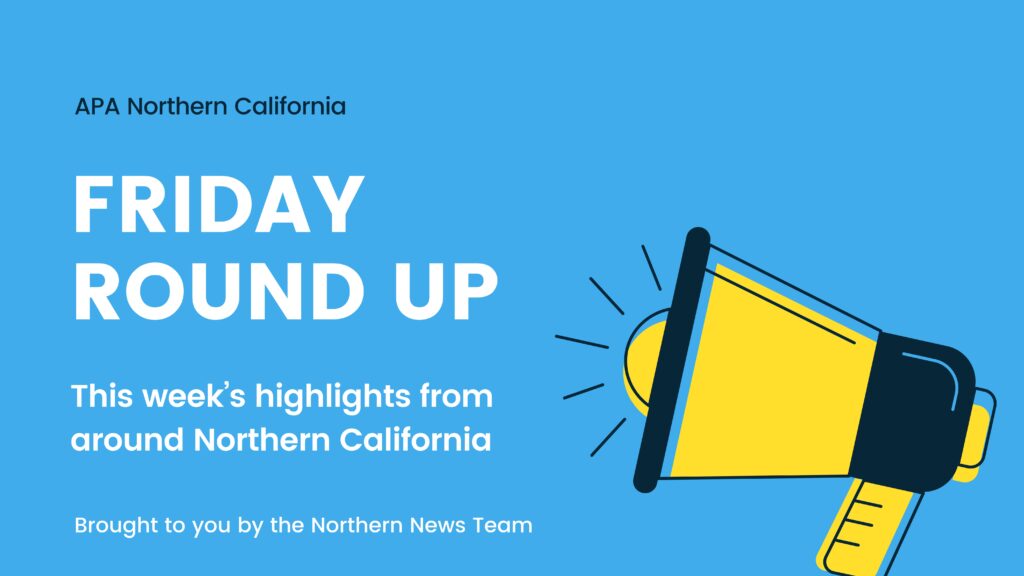 The editorial team will continue to excerpt and link to Roundup stories, along with brief commentary suggesting why we selected it. In addition to articles featured in the newsletter, we'll post timely Roundup stories that we feel define the week's news every Friday on the Northern Section LinkedIn page. There, you can respond to our Roundup LinkedIn post with emojis, comment if you have something on your mind about the news of the week, and share the post with other colleagues.
As always, Roundup remains open to your input – if you see a news story you would like to share widely with your fellow planners, please send us a link at news@norcalapa.org.
---